Day One / Day Two / Day Three / Bonus / Return to Story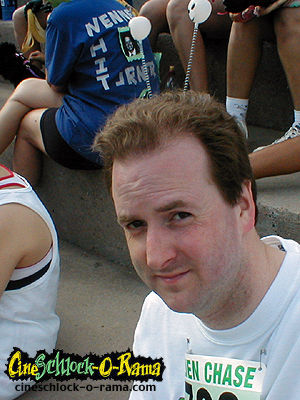 My final day in Roswell begins early with the 8th annual Alien Chase. Contestants were outfitted with antenna, alien-themed T-shirts and shorts for the 5K and 10K races. I won a nifty 2nd-place flying saucer for the 5K walk among men 19-29 with a blinding time of about 49 minutes.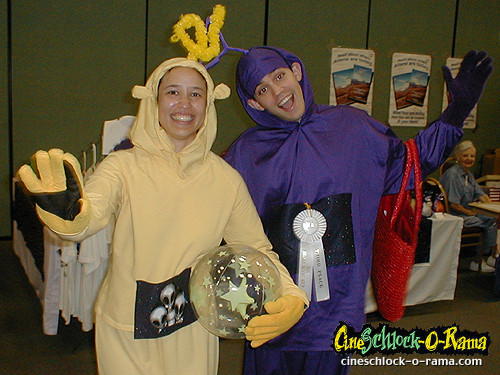 The Roswell Museum & Art Center sponsors the annual Alien Costume Contest, which continues to prove one of the festival's most attended events — with security having to turn onlookers away from the crowded hall this year. Tinky Winky and Laa-Laa won CineSchlock-O-Rama's top prize for Most Subversive Costume Concept. While in the official proceedings, Ann of Greenville, South Carolina and Alan of Houston took 3rd place in the "Scariest Alien" category thanks in part to their bubbly antics and giggly proclamations like, "First we turn children into zombies! Then our conquest of Earth will be completed!"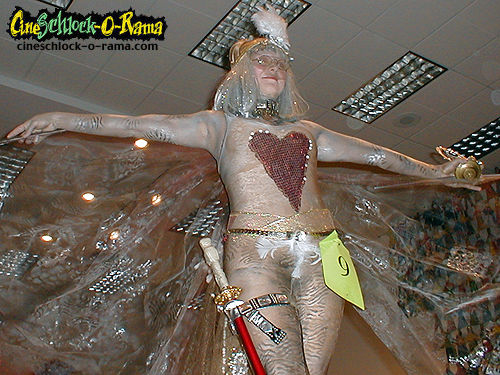 Behold Dracona the Warrior Princess from the planet Phoenix.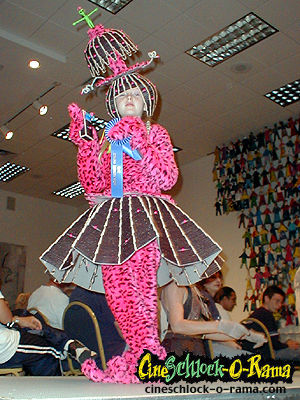 Fuzbee from the planet Fuzz Buzz has a twirling hat used to communicate with her space craft. She also beeps when she's happy. Seven-year-old Ceana and her mom made this "Best Alien of 2002"-winning costume from plastic canvas, faux fur and lazy Susans.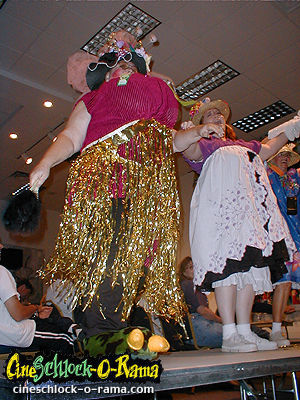 Here's the most buxom member of the four-gal group of space weirdos dubbed the Ya-Ya Sisterhood.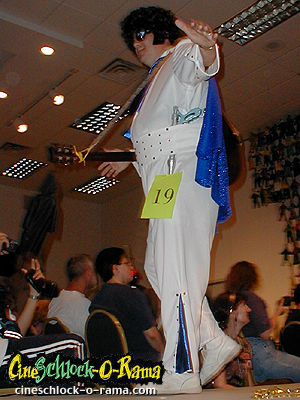 No such contest would be complete without a "slightly medicated" Alien Elvis who not only left the building, he left the planet, only to return to where else, but Roswell.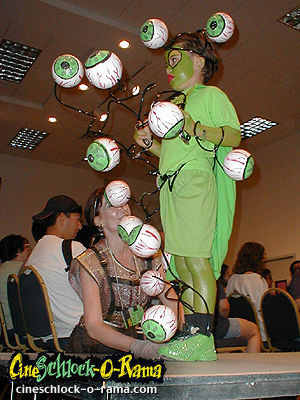 Young Anton entered the junior "Scariest Alien" division as a 15-eye'd critter who came in "peace and love from the planet Eyelore" and went on to win "Most Likely to Succeed in Space."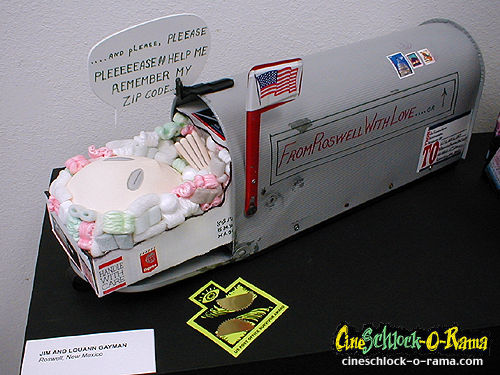 The museum also hosted a "UFO Mail Art" exhibition with fantastic submissions like this one by Roswell natives Jim and Louann Gayman. Their entry received the "US Post Office Survivor Award."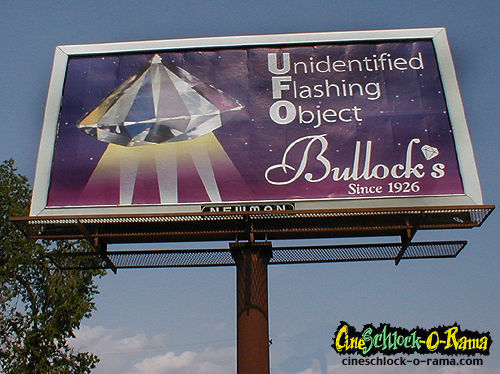 Many Roswell businesses embrace the city's unusual notoriety.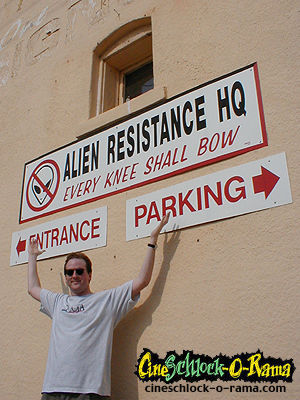 It's an amusing sign, but the Alien Resistance HQ's mission as Roswell's only source for "Biblical perspectives on UFOs and abductions" is a serious one.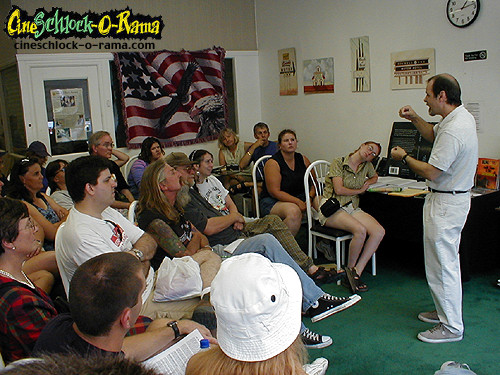 Now here's something worth applauding. Members of what the Alien Resistance HQ considers a "UFO cult" called the Raelians are welcomed to candidly share their philosophy before an attentive, yet skeptical audience.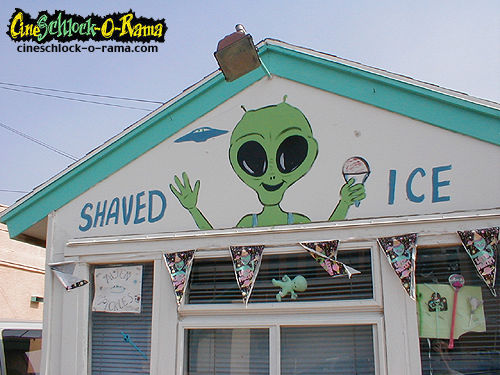 Even space aliens love delicious sno-cones.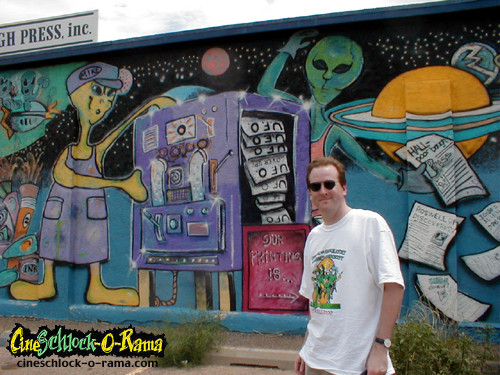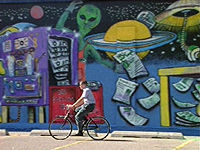 Rich peddled past this colorful mural painted on the side of the Hall-Poorbaugh Press building.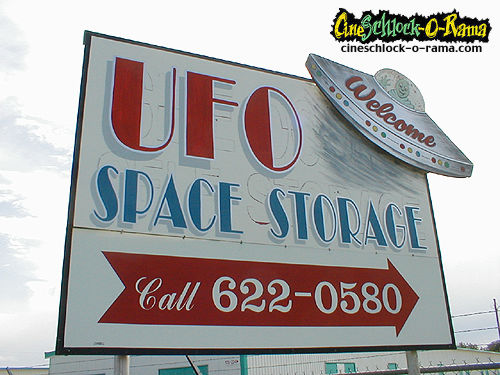 Maybe THAT'S where they've stowed the wreckage.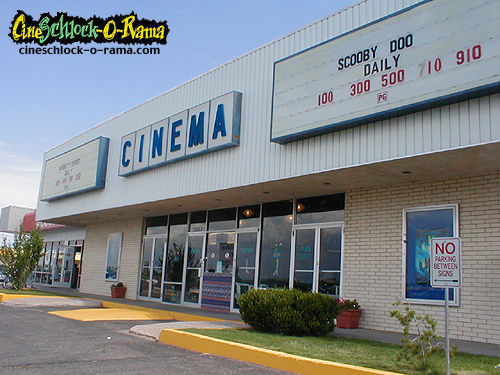 Six Days had its Roswell premiere here at the Del Norte Twin Cinema during the festival in 2000. Its world premiere was more than a year before at the USA Film Festival in Dallas.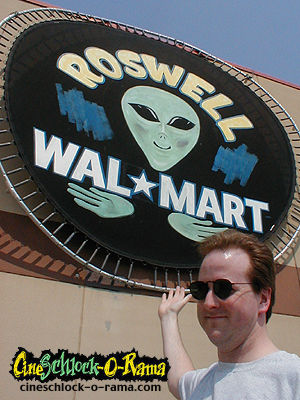 Where else would aliens shop?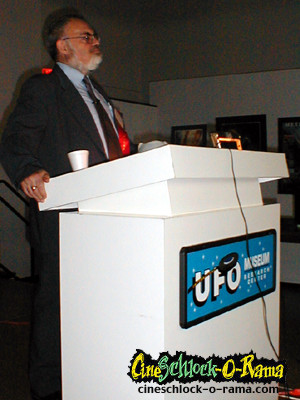 Stanton Friedman's "Debunking the Debunkers" speech drew the largest, most enthusiastic crowd of any of the UFO Museum's lectures.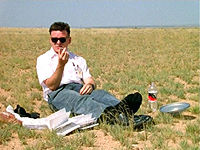 Well, that's the end of my strange odyssey in Roswell. I lost track of time right about when this was taken. Maybe it'll come back to me under hypnosis. Hopefully, you've enjoyed this seemingly never-ending slide show. Send your comments to: noel@cineschlocker.net. And for those who want more, be sure to check out the Bonus photos.