Costumes / Celebrities / Vendors / Return to Story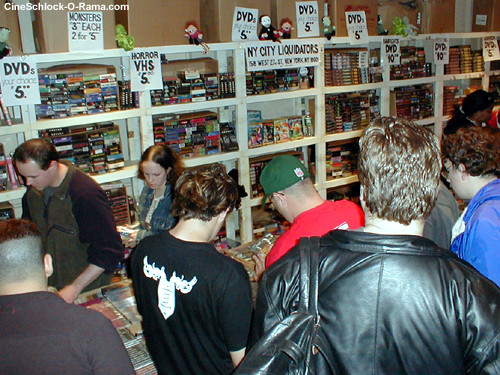 The NY City Liquidators booth buzzed all weekend with bootleg, er, cut-rate DVDs being just five dollars!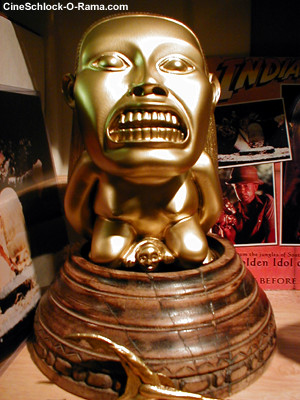 Dr. Jones needn't search any farther than Chiller.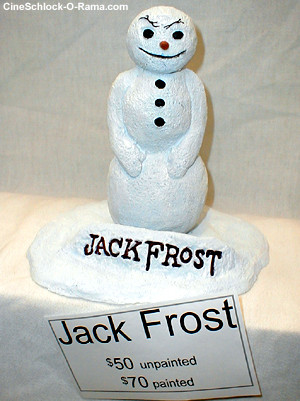 Own your own underappreciated mutant serial killer from Dungeon of Design.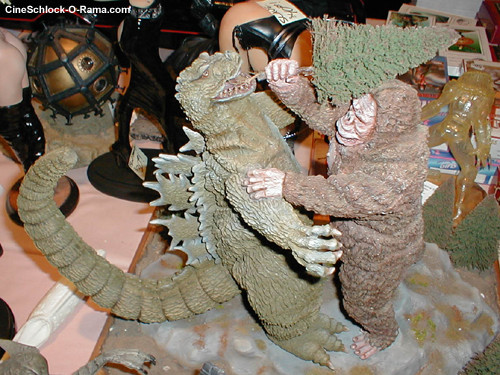 Kong encourages Godzilla to eat his greens.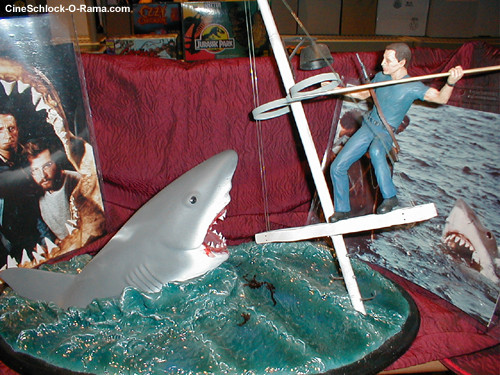 Chief Brody offers Bruce a toothpick.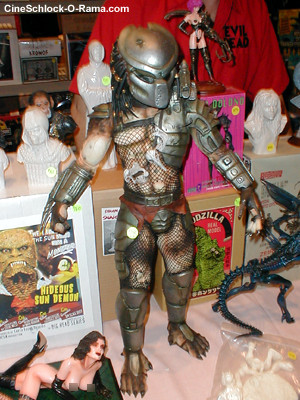 This jumbo-sized Predator model is ready to rumble.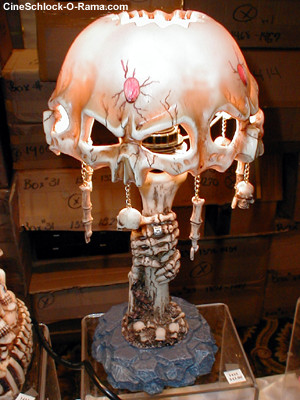 A lamp fit for that special cannibal in your life.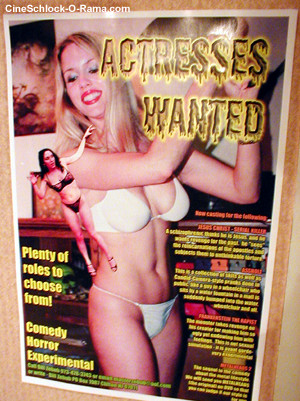 Good help is tough to find.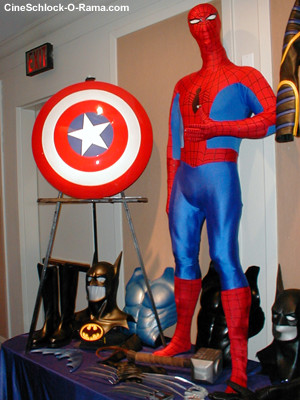 Where else would superheroes shop?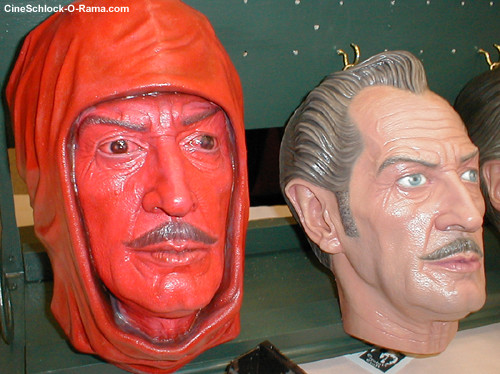 FX sculptor Norman Bryn's lifesize, hand-painted Vincent Price busts are yours for $300 (Scarlet Plague) and $260 (Prince of Evil).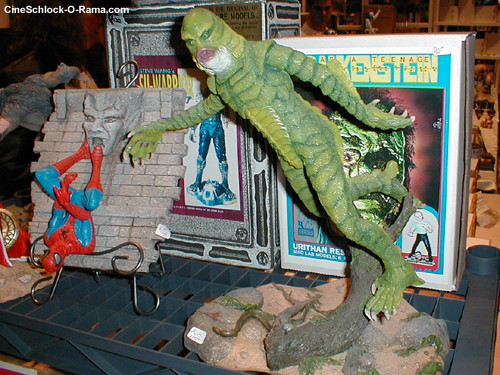 The Creature From the Black Lagoon would rather not reveal where the rest of that tree is lodged.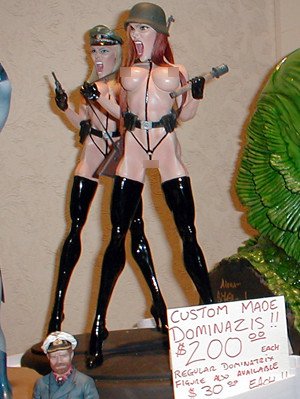 Add Hitler-friendly trappings and these gals leap in value from $30 to $200. Goose-step on over to Village Comics.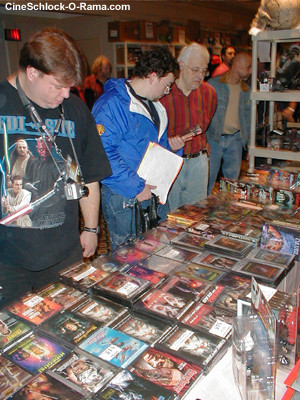 Fans peruse the latest from Full Moon Pictures.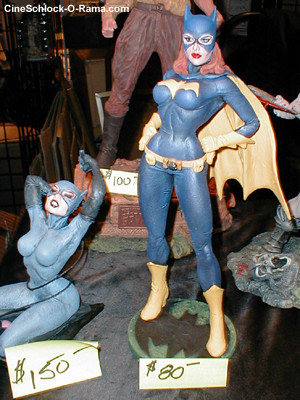 Holy augmentation, Batman!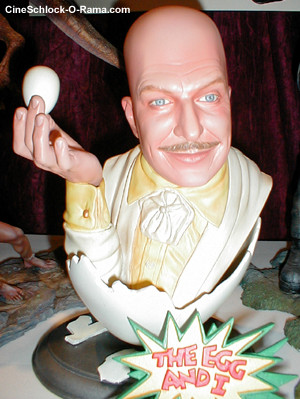 Vincent's Egghead is egg-quisite.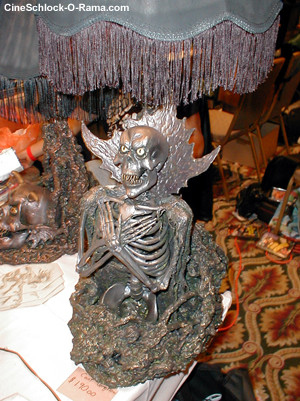 This fixture is left over from the Addam's family yard sale.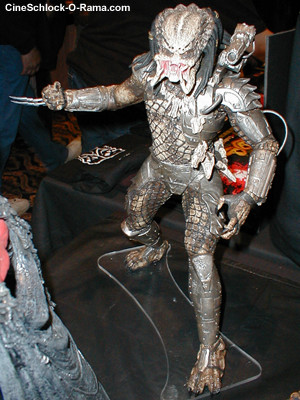 Ol' snaggle puss looks so much more fierce without his helmet.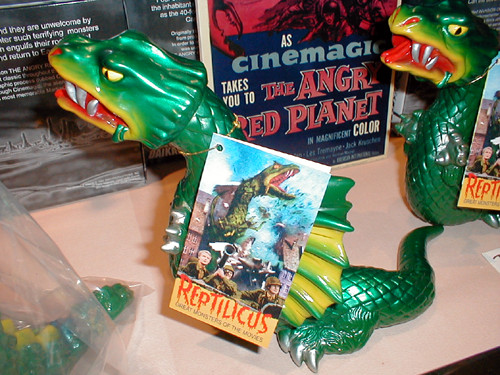 Even Reptilicus has its own line of merchandise ($50).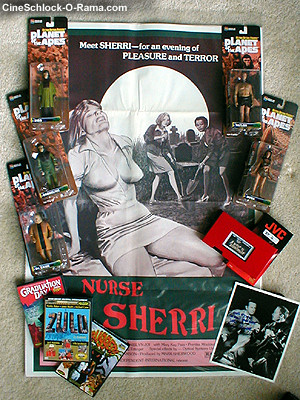 All my beloved Chiller goodies — from Planet of the Apes action figures to an original Nurse Sherri one sheet.