Costumes / Celebrities / Vendors / Return to Story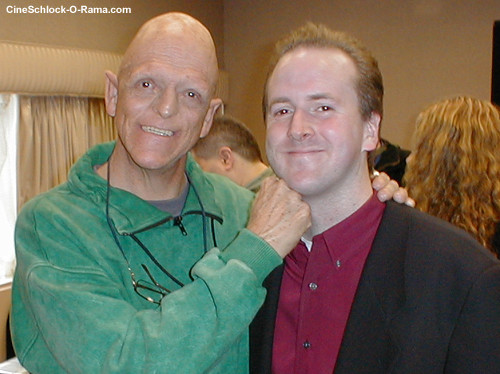 CineSchlocker fave Michael Berryman swears yours truly is the spitting image of Hills Have Eyes auteur Wes Craven. Whatever you say, big guy.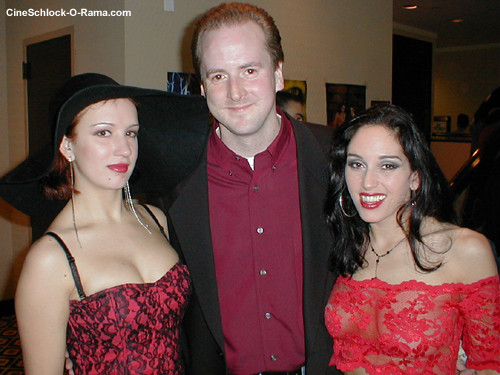 Seduction Cinema sirens Darian Caine and Ruby LaRocca (left, in a fetching chapeaux).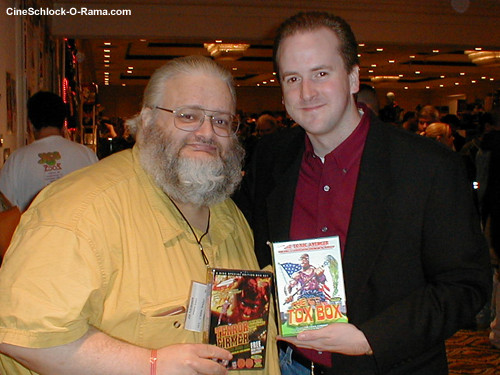 Not only is Joe Fleishaker the "biggest" star in Tromaville, he's also attended more than 20 Chillers!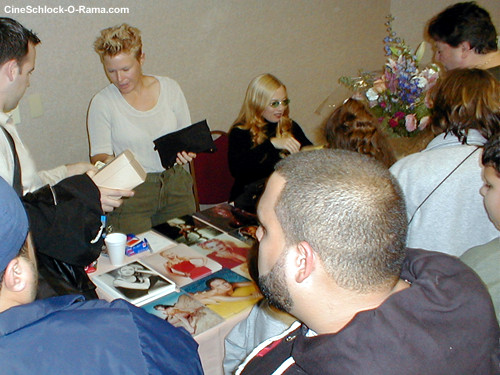 Fans lined 10-and-more deep to gaze upon porn mega-starlet turned B-actress Traci Lords.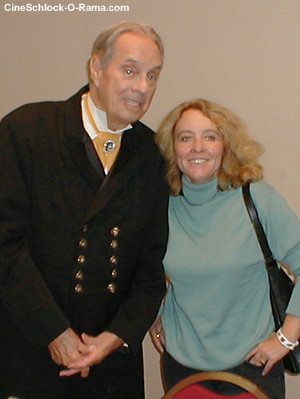 Zacherley the Cool Ghoul is the perennial favorite.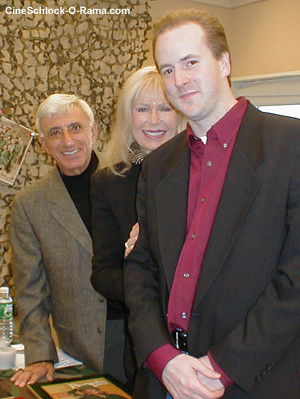 Klinger and Hot Lips had their own M*A*S*H-themed signing room.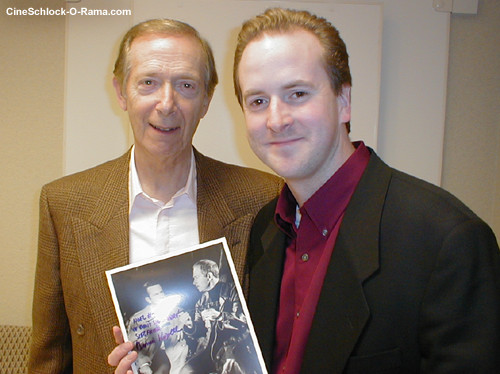 Most know Bernie Koppell as the smooth-operatin' doc on The Love Boat. But to me, and Get Smart fanatics everywhere, he's Conrad Siegfried the diabolical leader of KAOS! Mr. Koppell kindly assigned yours truly the agent number 73843, under which he inscribed, "VE DON'T SHUSH HERE!"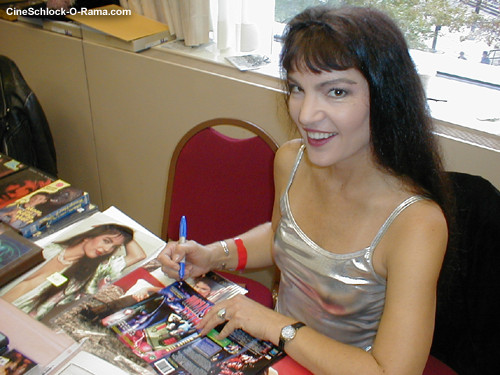 Scream Queen Brinke Stevens signs a fan's DVDs.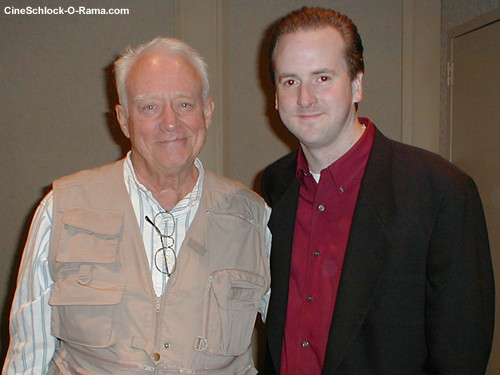 C. Davis Smith filmed most of Doris Wishman's pictures, including her swan song, Each Time I Kill. He's working closely with the producers to finish the film according to Ms. Wishman's, ahem, wishes.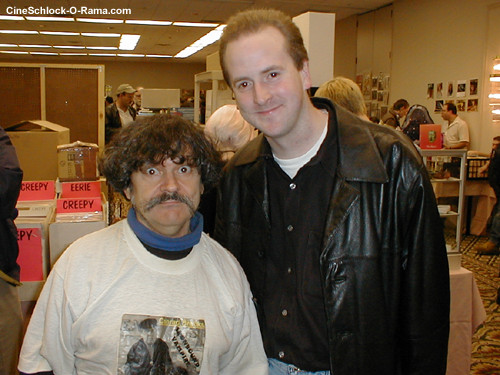 John Link has had memorable roles in several Seduction Cinema pictures, most notably, in the deus ex machina finale of Play-Mate of the Apes.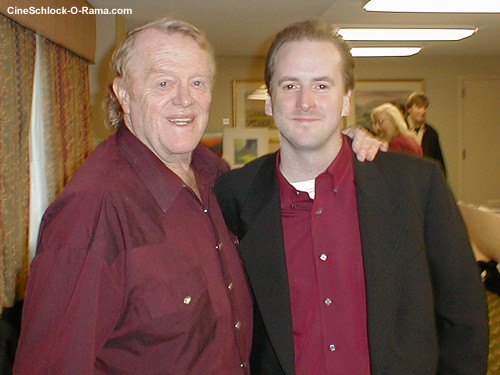 Kevin Hagen, Little House on the Prairie's "Doc Baker," was a welcome surprise among the Land of the Giants entourage.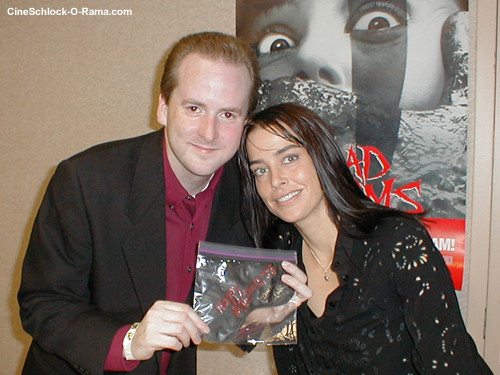 Bad Dreams star Jennifer Rubin offered autographed "Happy Nightmares" sleep masks.