Celebrities / Costumes / Vendors / Return to Story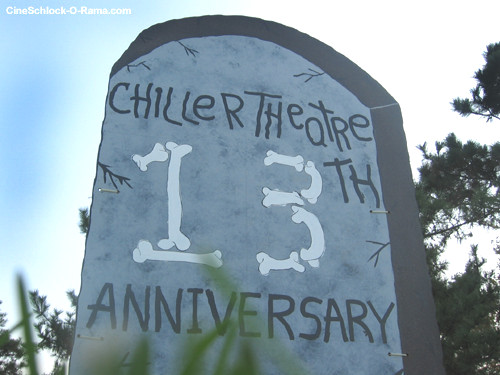 The Chiller Theatre Toy, Model and Film Expo celebrates its 13th year pushing up cinematic daisies.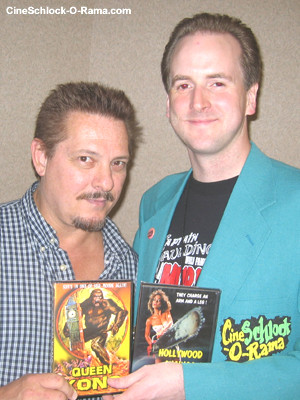 Yours truly with an auteur of many, many different names, including Fred Olen Ray! His Retromedia screamed to life in 2001 with an extras-packed Hollywood Chainsaw Hookers. Earlier this year, Fred rescued Queen Kong from obscurity and David DeCoteau's scream-queen classic, Nightmare Sisters, just hit the streets.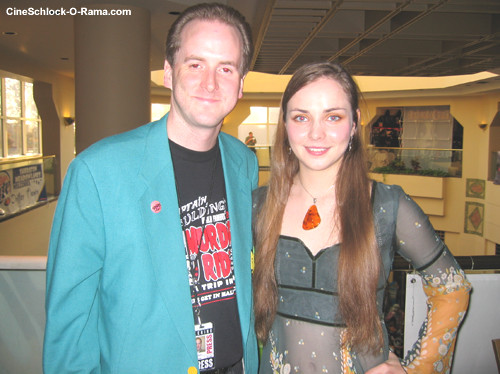 Seduction Cinema phenom Misty Mundae makes the scene.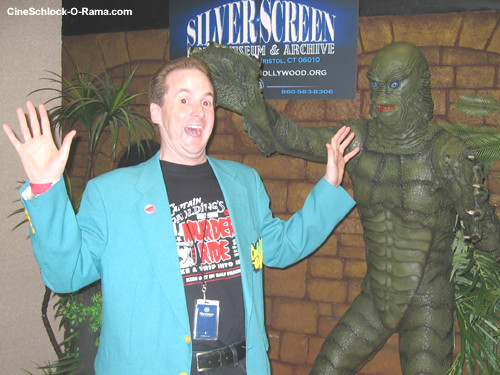 Chiller saluted 50 years of The Creature from the Black Lagoon with the big guy himself, his alter ego Ben Chapman and main squeeze Julia Adams (looking as radiant as ever.)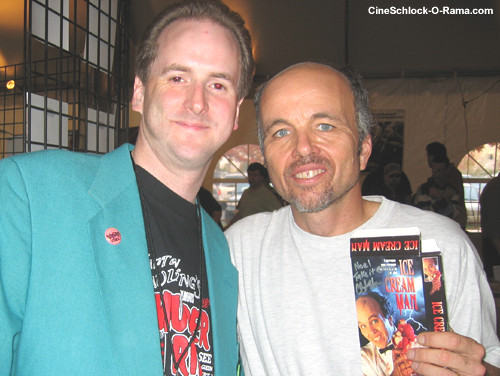 Sure, not every day is a "happy, happy, happy day," but this one sure HAS thanks to getting to meet B-royal Clint Howard!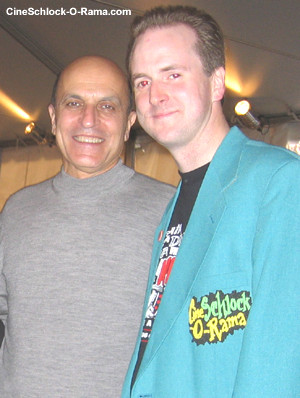 Chiller's full of surprises … like the unscheduled appearance of Thom Christopher! "Who's that!?!," you say. Fine feathered badass "Hawk" from the early '80s incarnation of Buck Rogers in the 25th Century. Wilma Deering and Buck were also signing.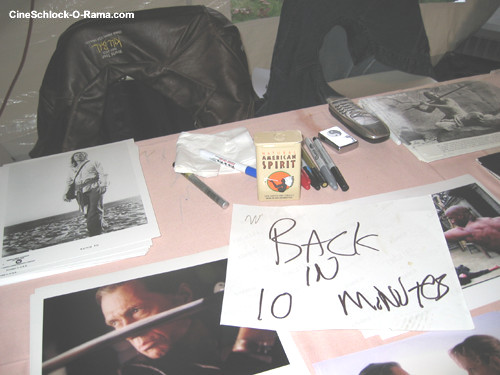 Not unlike his character in Kill Bill Vol. 1, ubiquitous conventioneer David Carradine spends some quality time off camera.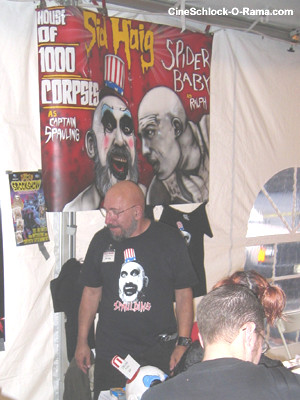 Sid Haig (above) and Bill Moseley were definitely fan favorites all weekend thanks to House of 1000 Corpses. Could its characters be more beloved than the flick itself? You bet!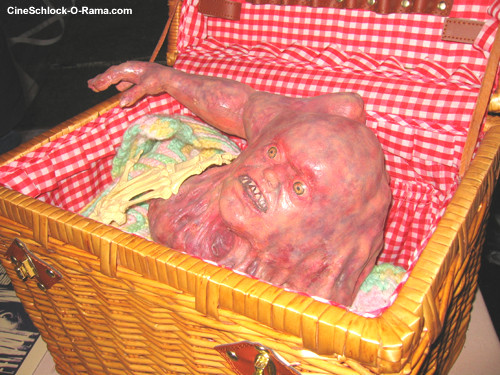 Basket Case star Kevin VanHentenryck brought along a friend.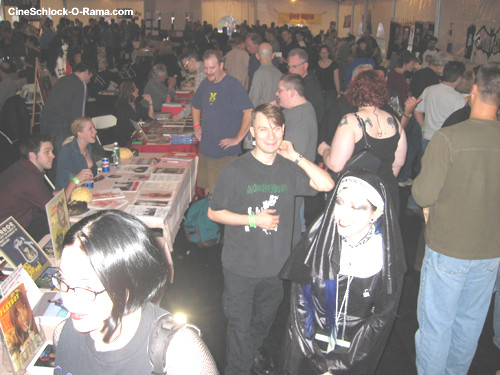 That right! The tent is BACK!!! It's here that the majority of celebs, from the comfort of their signing tables, greet the swirling masses.