Celebrities / Costumes / Vendors / Return to Story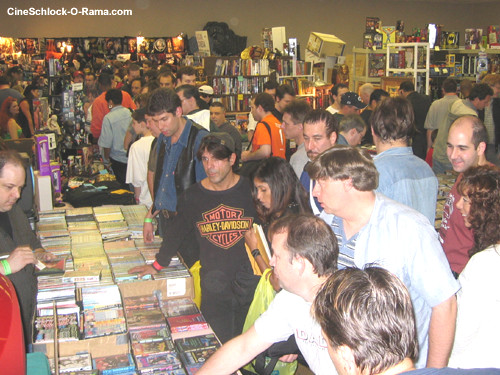 Fans descend on more than 15,000 square feet of vendors of all stripes. Crowds were so large that lines formed to enter each of the two enormous ballrooms.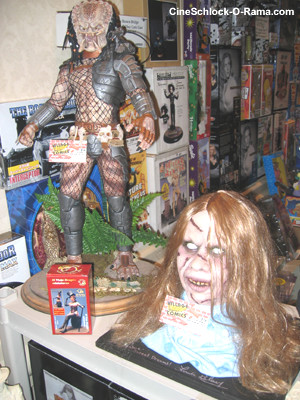 New York City's Village Comics boasts a wide array of ready-to-paint model kits.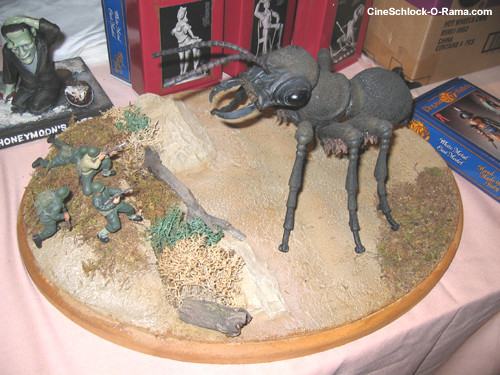 Village Comics says: "SHOOT THE AN-TENNIE!!!"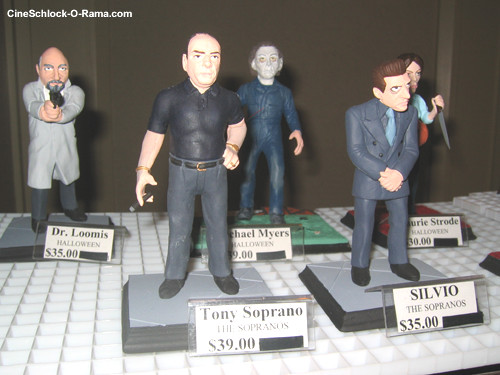 Barry "Clay Guy" Crawford's sculpted caricatures are always crowd pleasers. Get yours at Clayguy.com.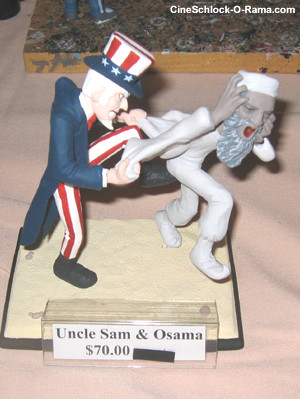 Uncle Sam takes care of bidness.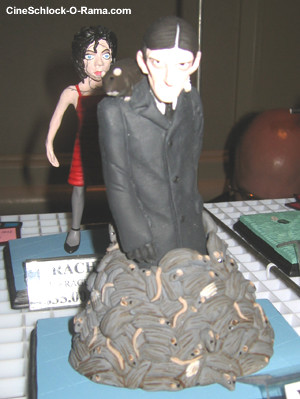 Crispin Glover's Willard and his rowdy rodents.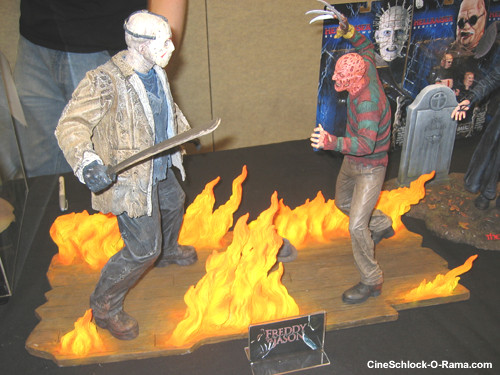 NECA is quickly rivaling McFarlane Toys with collectible miniatures of popular movie franchises as diverse as Freddy vs. Jason and A Christmas Story.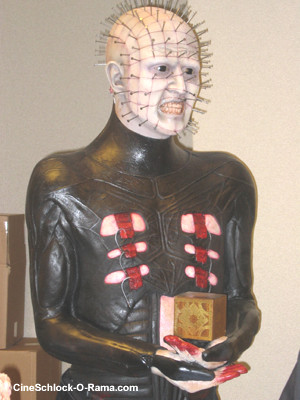 Behold NECA's life-size sculpt of Pinhead. Their 18-inch version is a must-have for any Hellraiser fan. Plus, each of their carded Cenobites features a piece to complete your own painful puzzle box.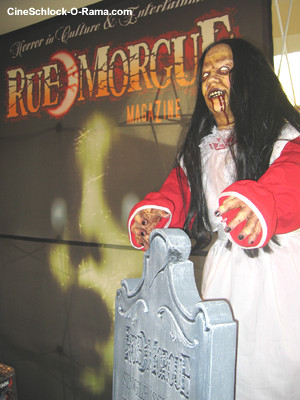 Canada's Rue Morgue horror magazine brought along its rather persuasive subscription manager.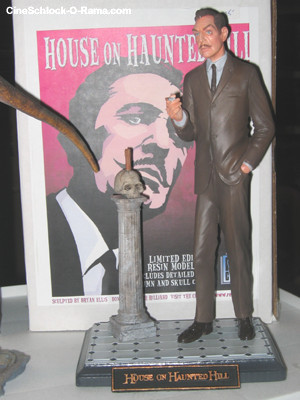 I couldn't assemble and paint one of these to save my life, but I sure can't resist snapping photo mementos.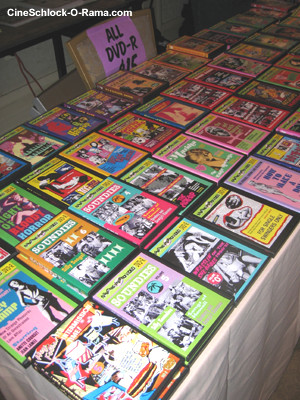 Wanna flick Something Weird Video has yet to release on DVD? Pick up one of their DVD-Rs for just 15 bucks!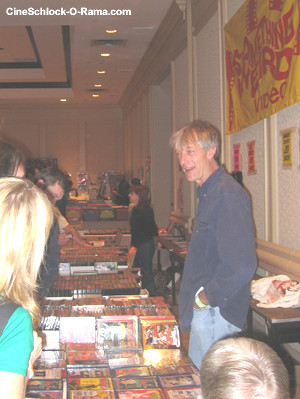 CineSchlocker idol Mike Vraney holds court at the SWV booth.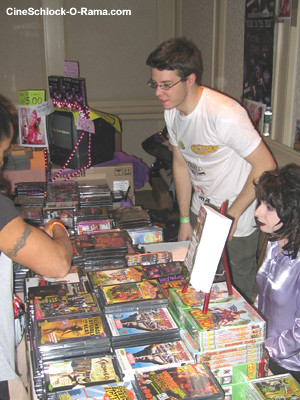 Troma Team Video marked most of its DVDs to just $10 over the weekend.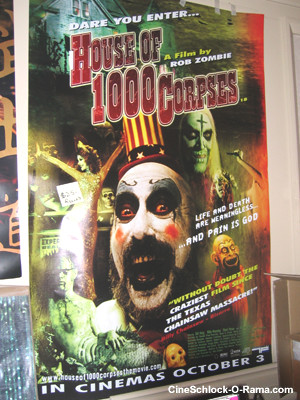 Check out this sweet Corpses poster from the UK!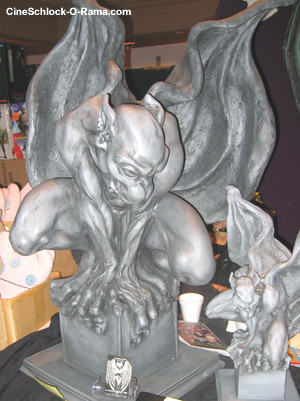 Need a gargoyle? Sandra Lira's got you covered. Three sizes from 43" for $950 to 10" for $50.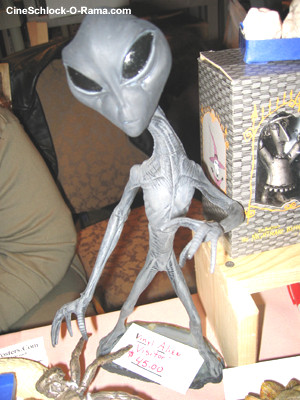 This little fella SO would've been mine if I didn't cringe at the thought of how he'd fair against airport baggage handlers.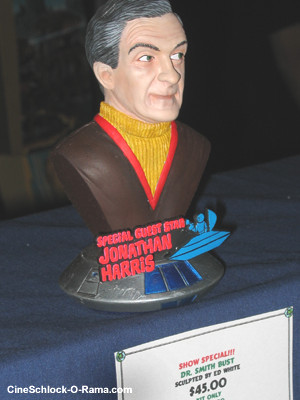 Oh, dear! The pain! The pain!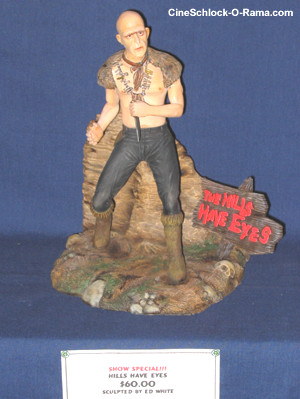 CineSchlocker idol Michael Berryman immortalized as Pluto.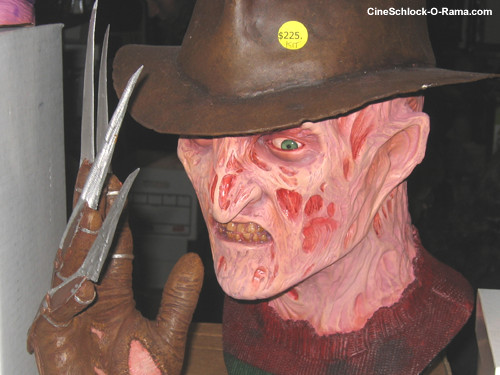 Keep Freddy on your nightstand for just $225.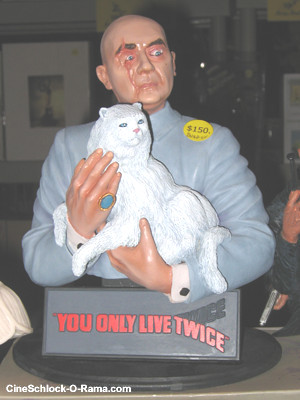 No, you young whippersnappers, this is NOT Dr. Evil!!!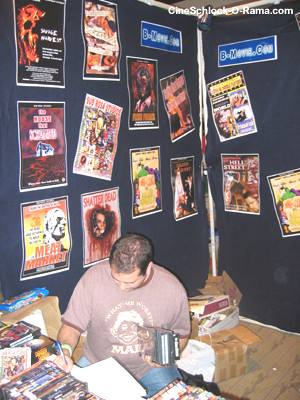 Sub Rosa Studios keeps the faith.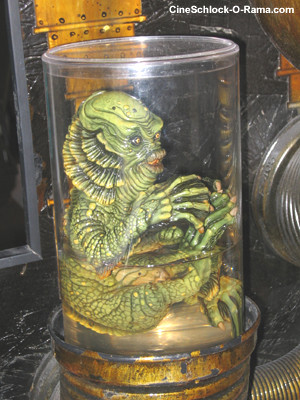 I actually have a collection of aliens in jars, probably should've picked up this Gill Man specimen.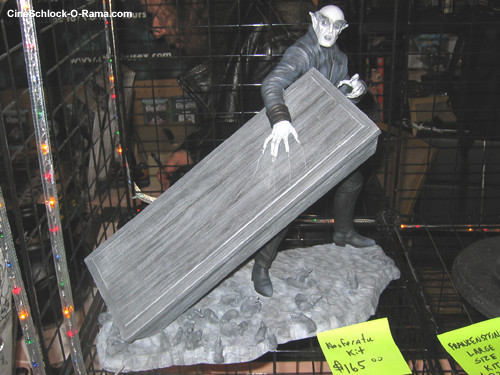 Max Schreck on moving day.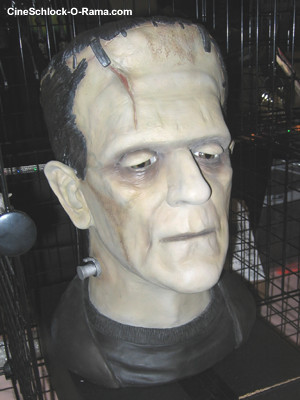 A pasty mug only a mad scientist could love.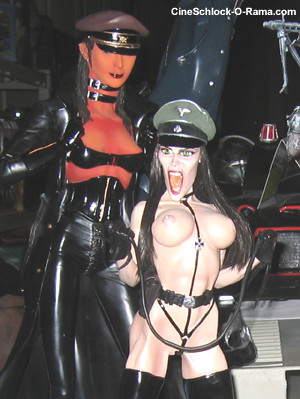 Oh, by the way, Village Comics offers THESE as well.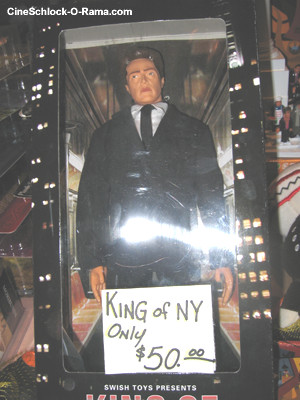 Check out this cool 12-inch Christopher Walken figure produced in small numbers by Swish Toys to promote King of New York.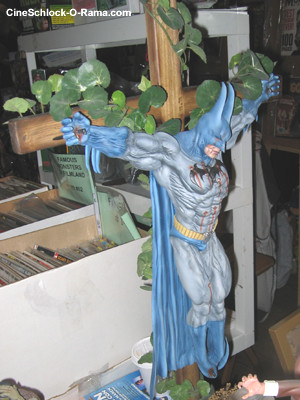 Neither the Easter Bunny, nor this caped crusader died for your sins.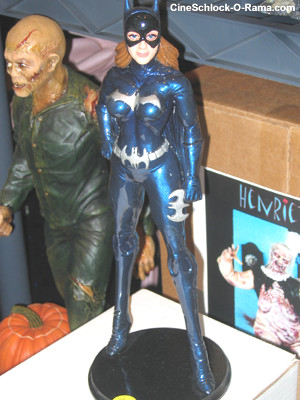 Speaking of sinnin' …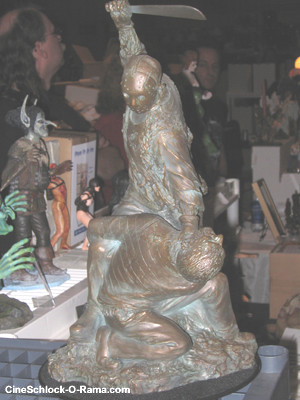 Mr. Voorhees flunked anger management.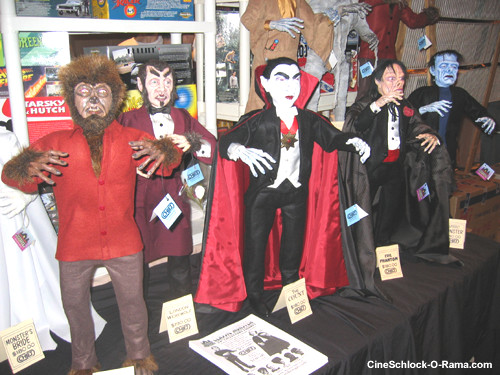 These huge 28-inch figures by Adam Chiet of Saturday Afternoon Monsters start at $180.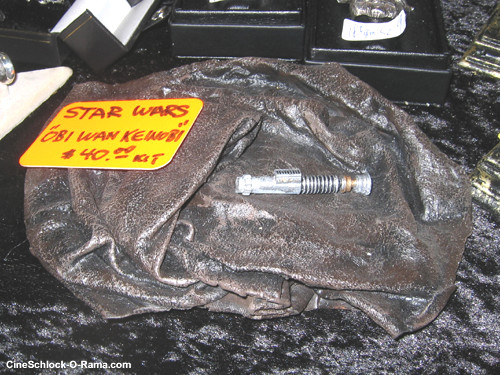 Pretty clever, eh? I'd hate to have to paint that teeny tiny lightsaber, though.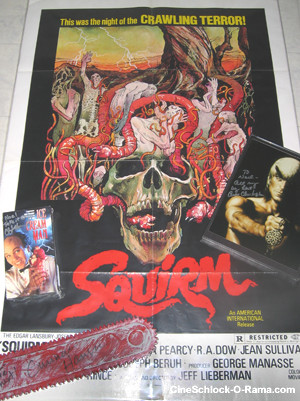 Phew! That's it! Thanks for thumbing through the ol' photo album. Can't believe I made it through all those vendors and only walked away with a Squirm poster. Maybe next time I'll luck out and Jeff Lieberman will be around to sign it! Have any questions or comments about my Chiller coverage? Feel free to drop me a note!