Celebrities / Vendors / Costumes / Return to Story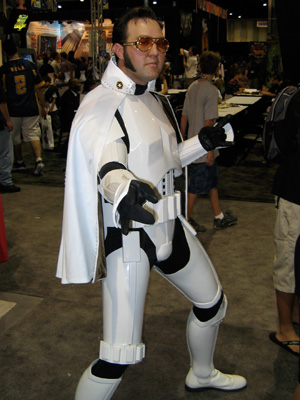 Like The Force, Elvis, is all around us. Even in a galaxy far, far away.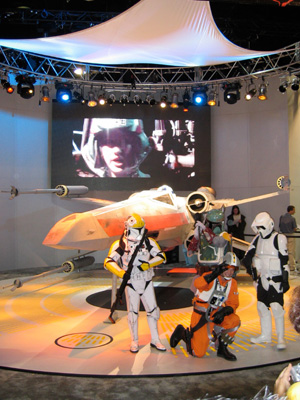 Boba and pals apprehend some rebel scum.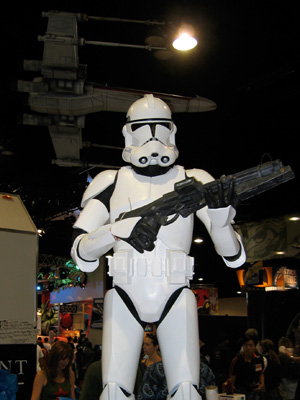 Security's tight at the Lucas pavilion.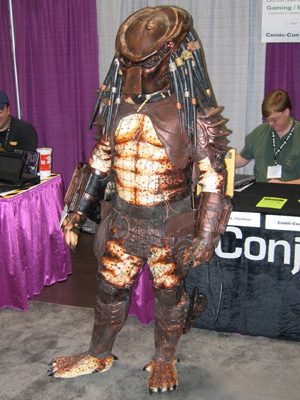 You are one ugly …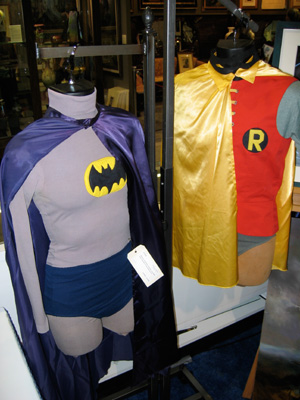 Original dynamic duo duds!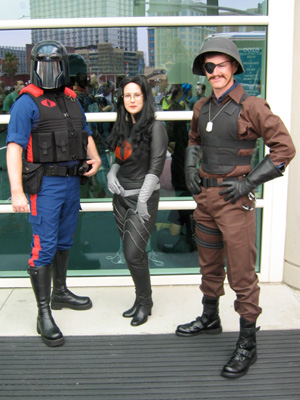 Forgive me, I'm a longtime G.I. Joe nerd. "COOBRRAAA!!!"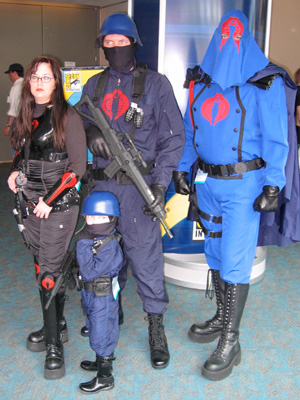 Awww. Cobra's lil'est recruit.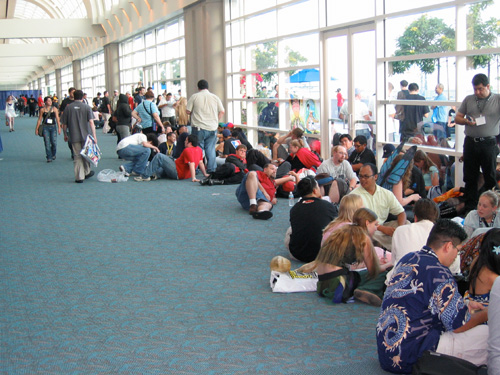 Think this line is long? You're only seeing about a THIRD of it! They all have tickets to the annual costume extravaganza. I didn't. Sob! Oh well, maybe next year. Have any questions or comments about my Comic-Con coverage? Feel free to drop me a note!