Celebrities / Vendors / Costumes / Return to Story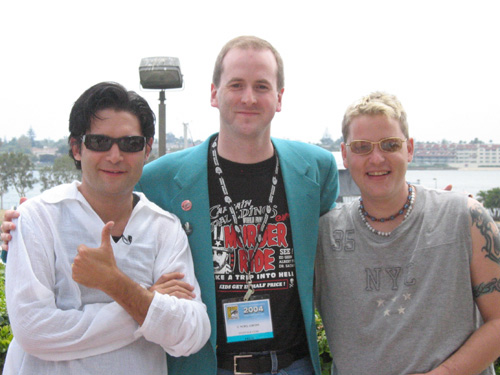 Ladies and gents, we have COREY CONVERGENCE!!! Corey Feldman and Corey Haim tout The Lost Boys special edition.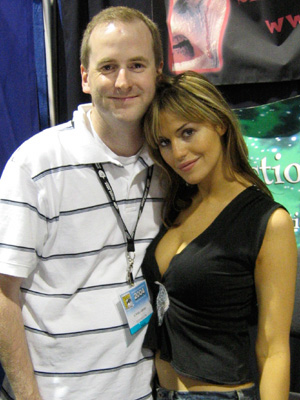 Seduction Cinema sensation and CineSchlocker muse Julian Wells makes her first convention appearance.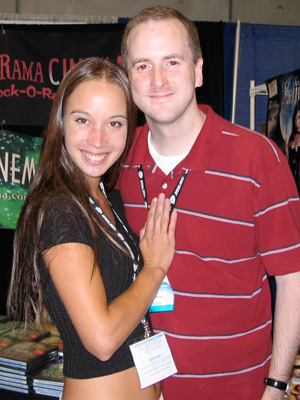 Guess I'm her No. 1 fan, as yours truly is the first to recognize rising Seduction Cinema starlet Andrea Davis.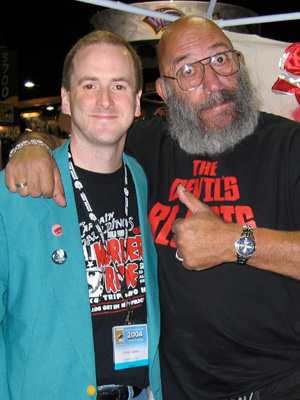 B-deity Sid Haig was reintroduced to a new generation of fans as the furiously foul-mouthed Cap'n Spaulding in House of 1000 Corpses.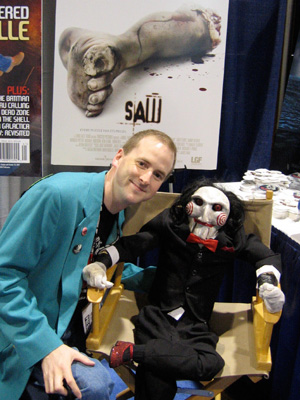 Kickin' it with the Jigsaw Killer's malevolent minion from Saw.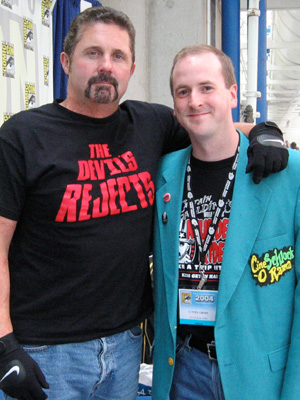 Kane Hodder, the man behind Jason's hockey mask, indulges his Project: Metalbeast fan.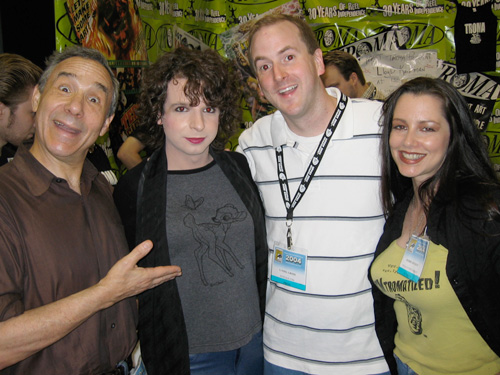 Welcome to Tromaville! Toxic auteur Lloyd Kaufman, B-royal Debbie Rochon and penis-monster-packin' Jamie Greco hail Tales from the Crapper!!!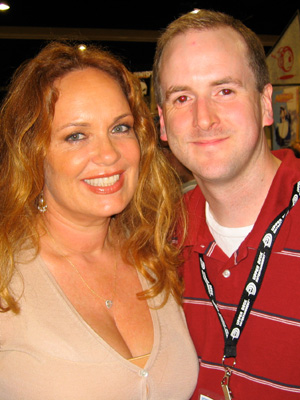 I met Daisy Duke! I met Daisy Duke!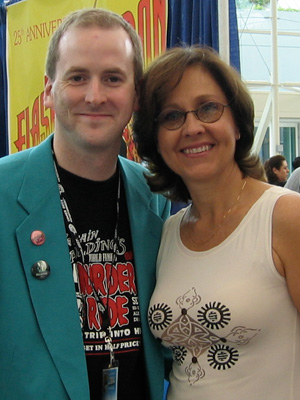 Erin Gray made getting flung hundreds of years into the future not such a bad thing after all in Buck Rogers in the 25th Century.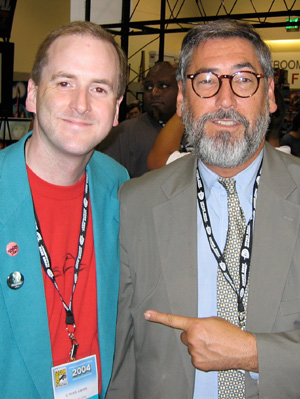 Director John Landis suggests I pull his finger.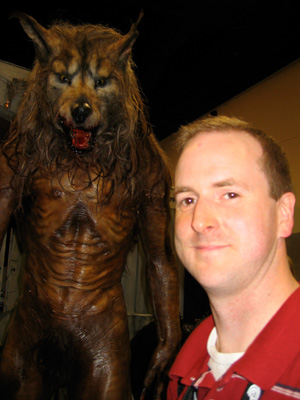 Dog Soldiers fans: "Can we keep him, mom!?! PLLLLEEEEEEEASE!!!"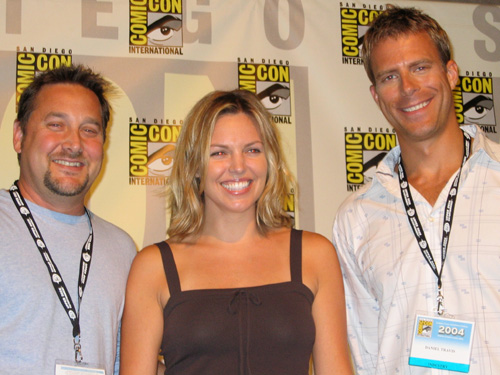 Lions Gate photo op! Saw producer Gregg Hoffman with Open Water stars Blanchard Ryan and Daniel Travis.