Celebrities / Vendors / Costumes / Return to Story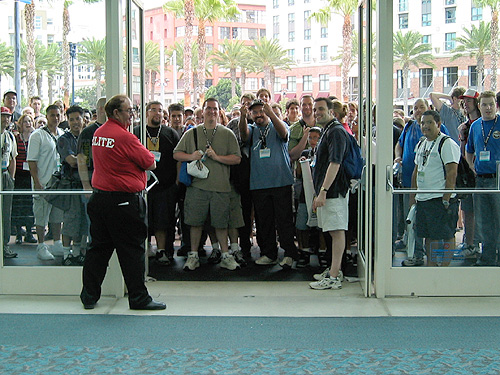 ON YOUR MARKS!!! … GET SET!!! …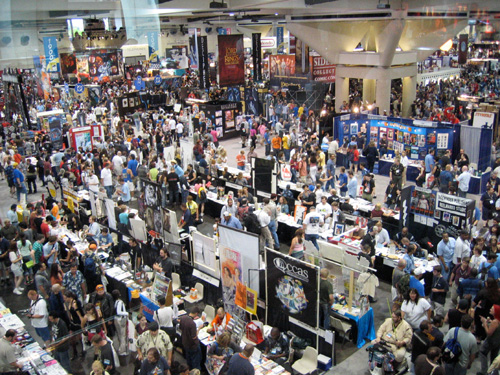 … GO!!!!!!!!!!!!!!!!!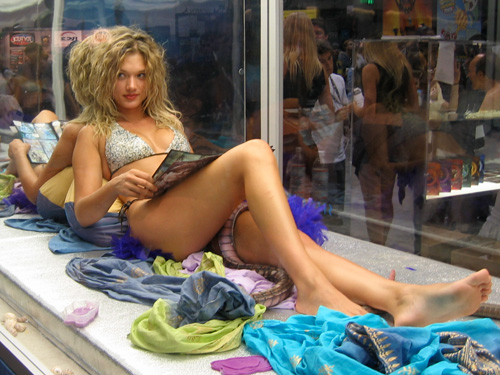 Easily the convention's strangest sight. Believe it or not, this beauty behind glass is in promotion of Species III. Hence the serpentine appendage?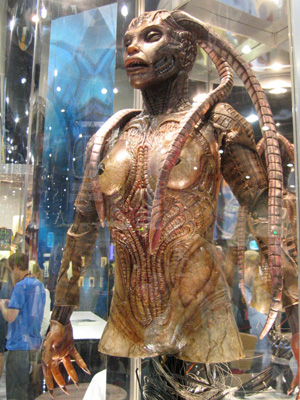 Ah, now SHE looks more familiar. (Notice the black tape over certain naughty bits?)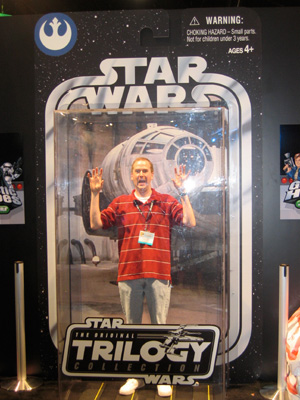 Yours truly frozen in carbonite.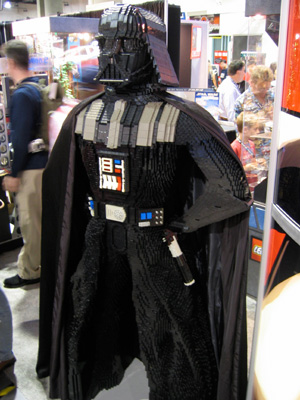 There's also a Lego-based VIDEO GAME headed to the Star Wars universe.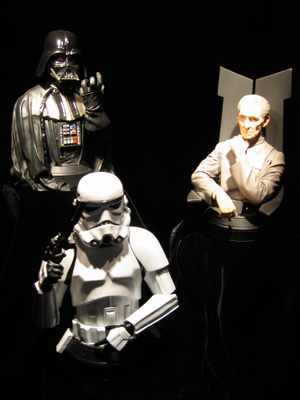 Ooooo. Black velvet. Dramatic lighting. Where do I send my credit card info?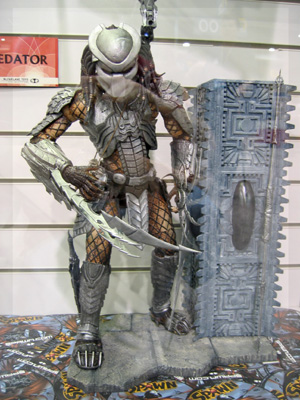 Alien vs. Predator was all the rage at Comic-Con. The NECA booth had lots of great McFarlane prototypes.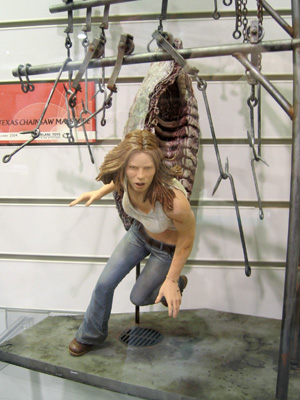 Take Jessica Biel home thanks to McFarlane's Texas Chainsaw line.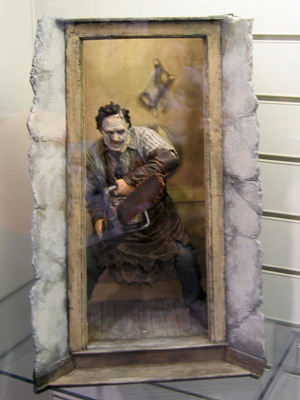 Can almost smell that chainsaw, can't ya?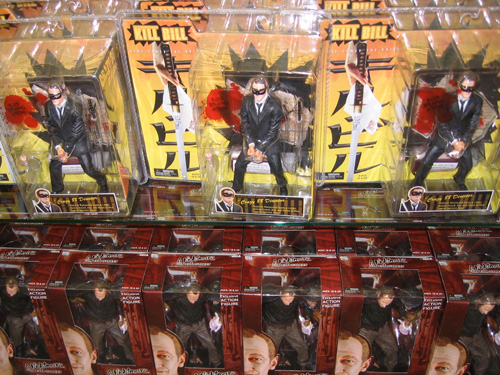 NECA's treasured Comic-Con exclusives: Quentin Tarantino as a "Crazy 88 Director" and The Springwood Slasher (a.k.a. Freddy Krueger).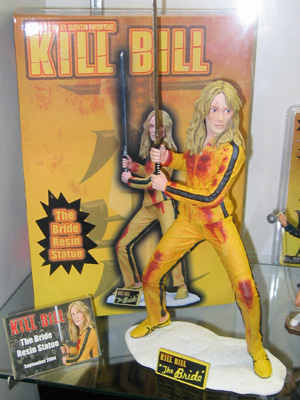 More Kill Bill goodness.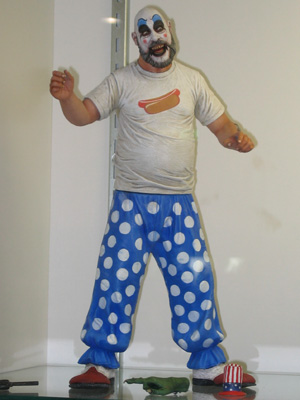 Well, s@#& the bed! It's Captain Spaulding!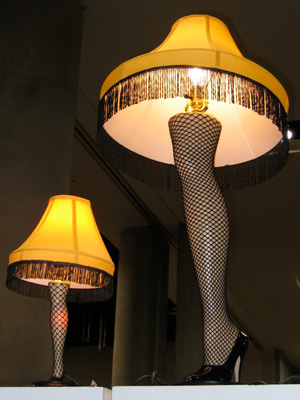 NECA's full and half-size Christmas Story leg lamps! Can I borrow 180 bucks?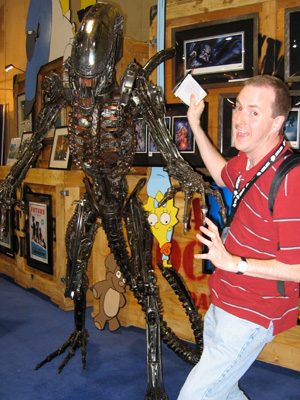 Where's Sigourney when you need her?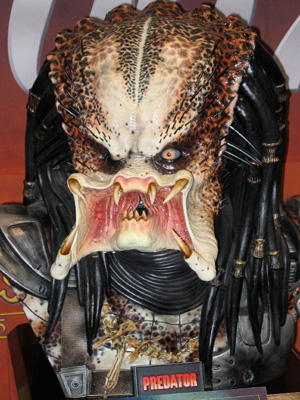 Sideshow Collectibles says "GIVE US A KISS!" (And $850 for this fullsize Predator bust.)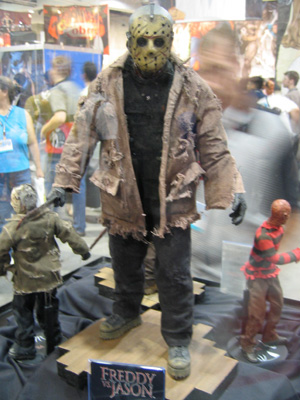 Mr. Voorhees can be yours for $275.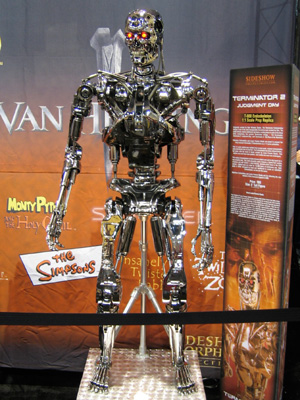 Start saving your nickles for this T-800 endoskeleton. No word on the price yet, but Sideshow sells the ARM for $500.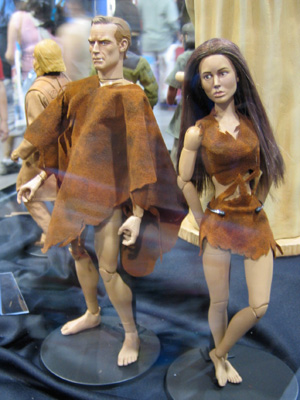 Sideshow's Planet of the Apes figures are a bit too Barbie-esque ($75).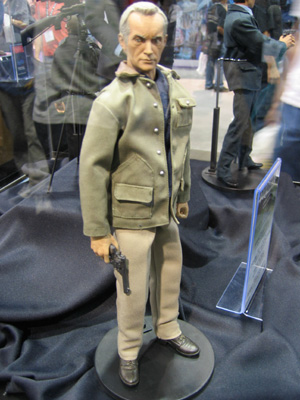 Sure, everyone wants Mulder and Scully … gimme Frank Black ($45)!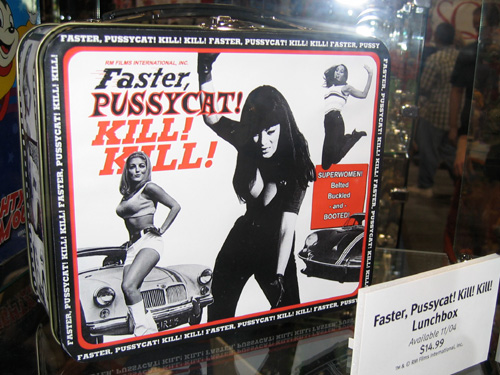 Hey, kiddies, be the envy of the lunchroom!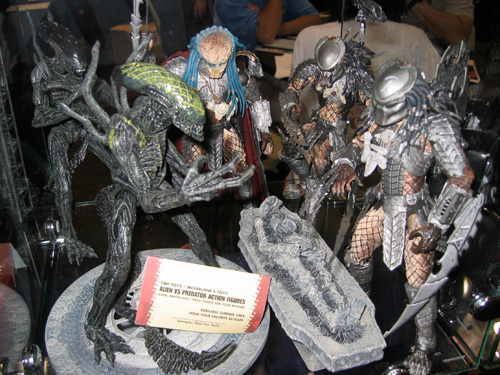 Here are McFarlane's AvP figures at actual size. There's also a kick ass, 12-inch "stealth" Predator exclusive to Musicland, Sam Goody, Suncoast and Media Play.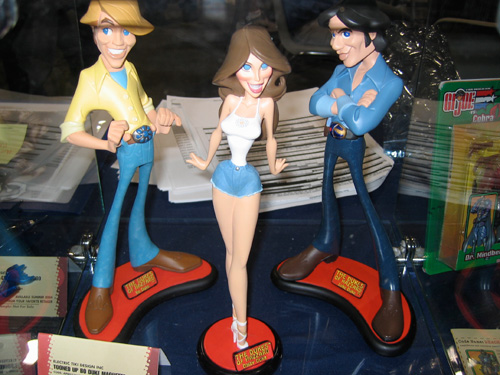 The Dukes of Anime?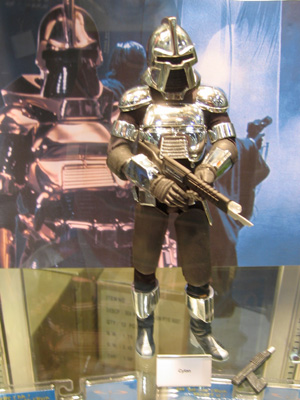 Two different figure makers featured Battlestar Galactica lines. This 12-inch Cylon is by Majestic Studios.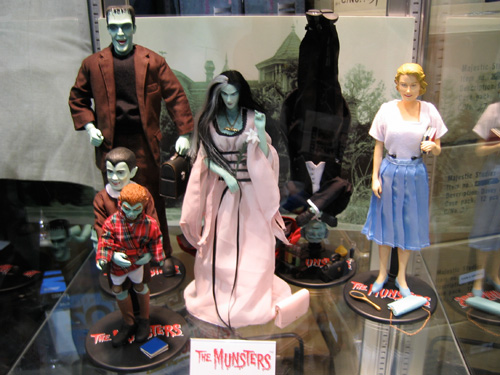 Majestic's Munsters!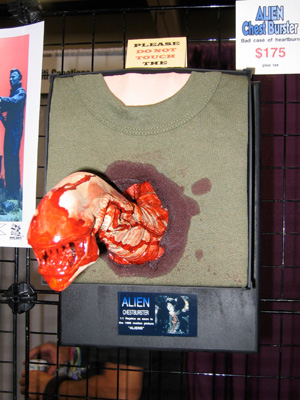 OUCHIE!!!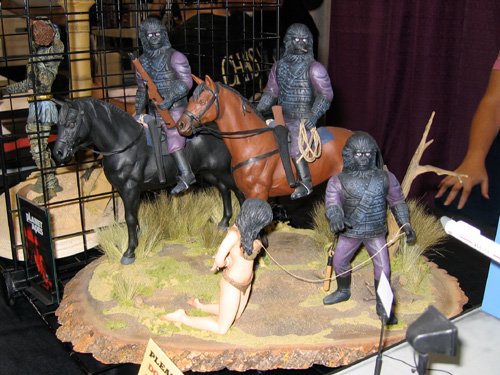 Who knew those damn, dirty apes were into S&M?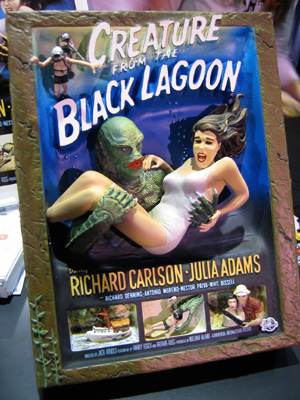 Very cool 3D poster sculpture.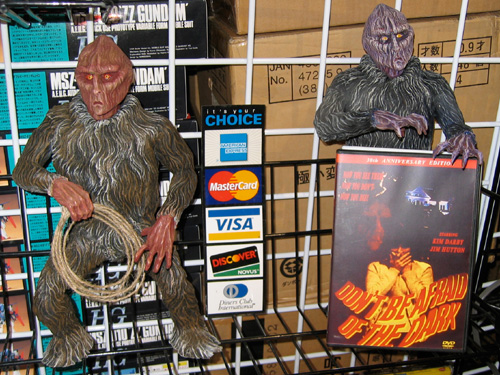 Why be afraid of the dark? These fellas take American Express!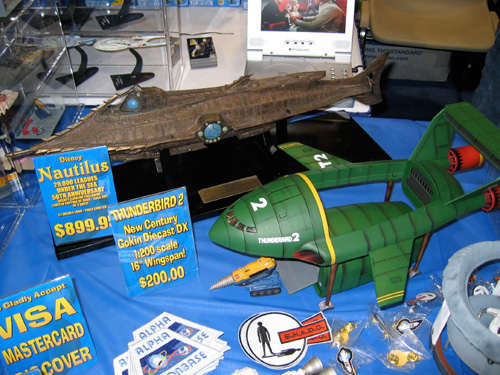 Honestly, who has $900 to spend on a Nautilus model?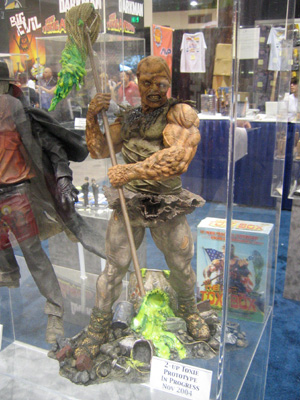 This double-size Toxie mock up is expected from SOTA Toys this fall.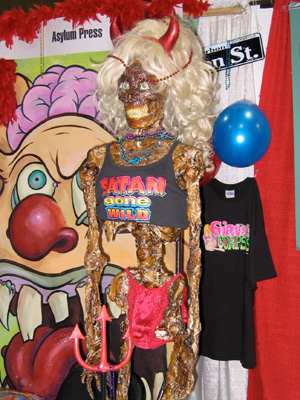 OK, OK … better tap the comic base! Look it! Satan Gone Wild from Asylum Press.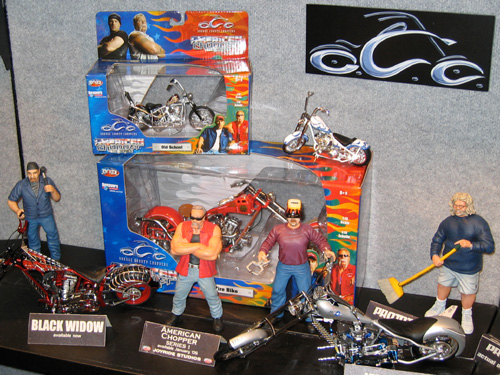 Joyride Studios show'd off their American Chopper figures. They've also got a line of original Battlestar Galactica figures and SHIPS awaiting approval.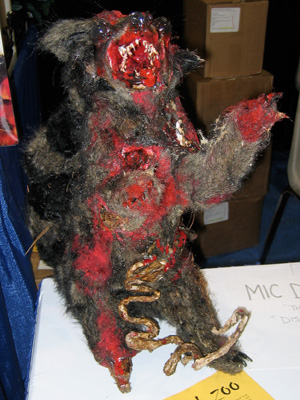 Coming soon to a theater near you — Roadkill Zoo!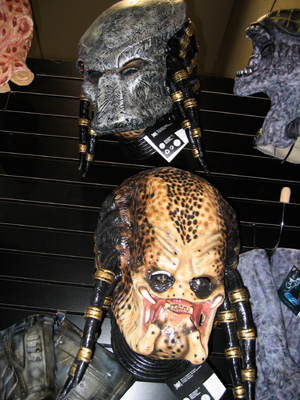 Be a Halloween hit with this rubber Predator mask with removable helmet ($60).