Day One / Day Two / Day Three / Bonus / Return to Story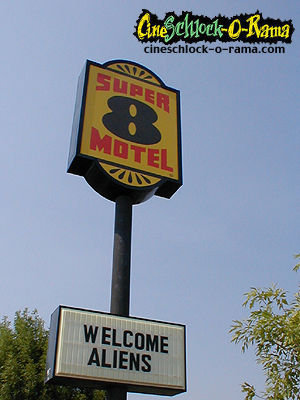 Affordable accommodations know no interplanetary boundaries.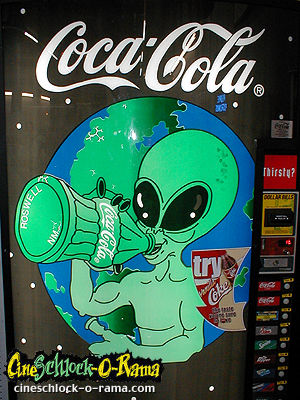 Even the Coke machine at the UFO Museum has an alien twist.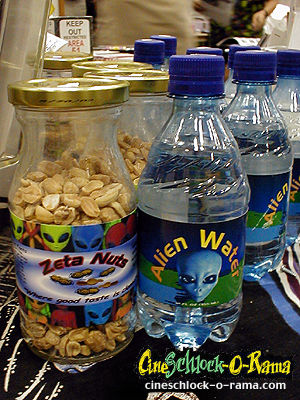 Vendors at the Alien Market peddled unusual beverages and snacks.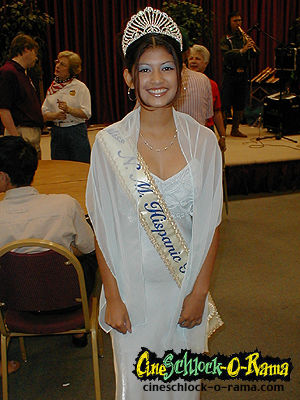 Heeerrrre she is … Miss New Mexico Hispanic Teen.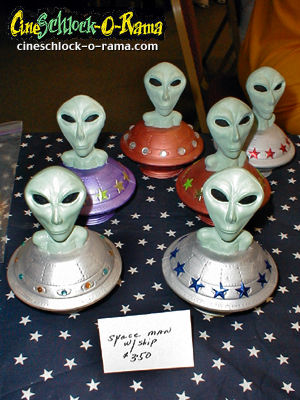 These are very similar, but not nearly as cool as my 2nd-place Alien Chase trophy.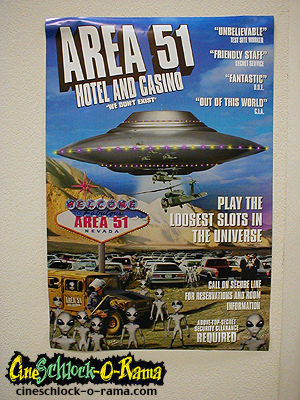 A popular poster offered by some vendors.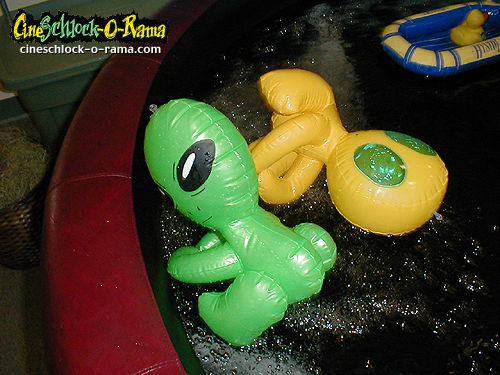 The makers of Softub say "simple is better" … these little guys would seem to agree.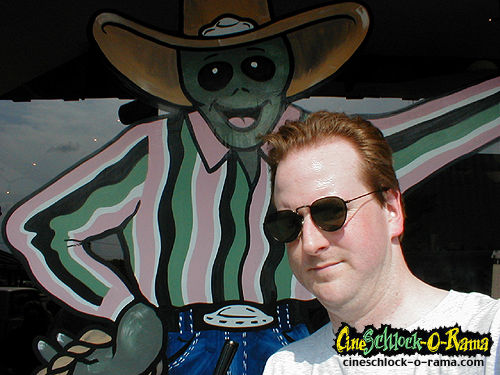 Some aliens attempt to blend in by donning western wear.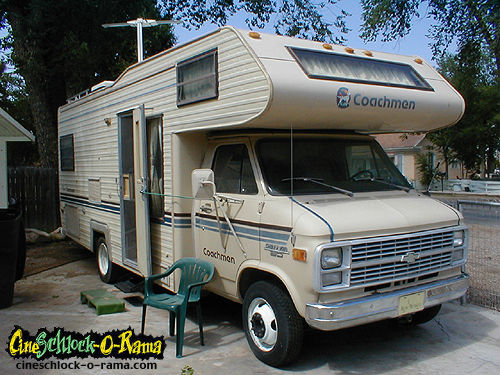 Behold the luxuriant splendor of The Coachmen.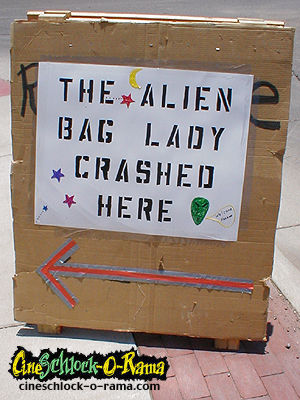 One of the wittier signs by a roadside merchant.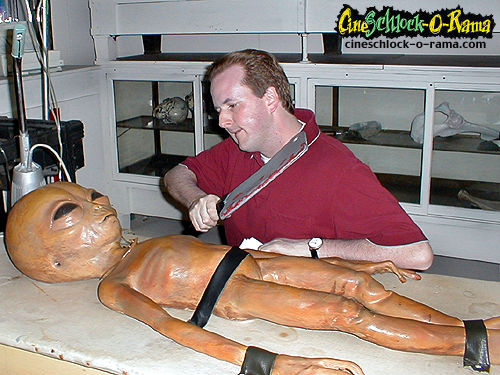 Yours truly performs yet another Alien Autopsy.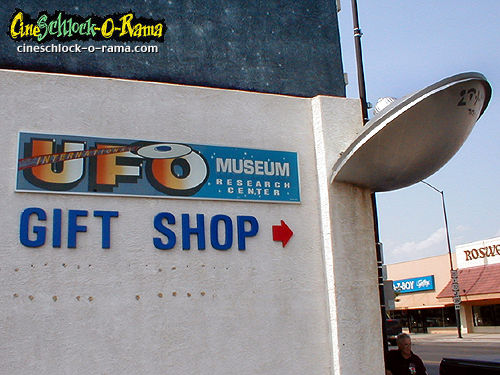 If they're so scientifically advanced, then why are these yahoos such lousy pilots?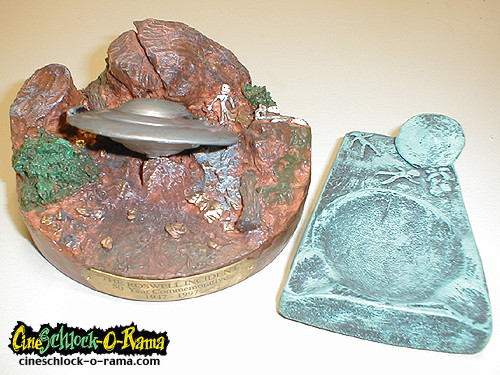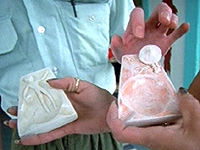 One can't leave town without a trinket or two. Here's an "Alien Ashtray" as seen in the flick ($6). Also, there's "The Roswell Incident: 50 Year Commemorative" crash site recreation ($20) that's officially licensed by the UFO Museum and produced by Shadowbox Collectibles. This handsome, hand-painted sculpture is unit 2,205 of ONLY 25,000 ever created!!!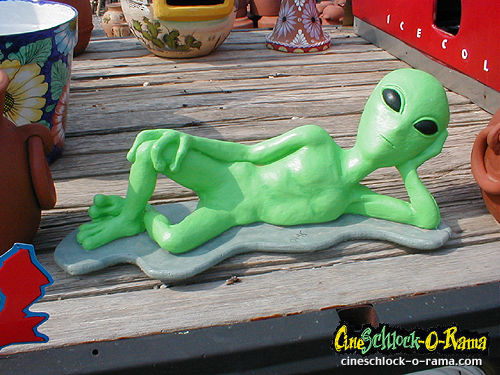 And finally, another concrete creation from Wielands. Now y'all know what to get me for Christmas.