Day One / Day Two / Day Three / Bonus / Return to Story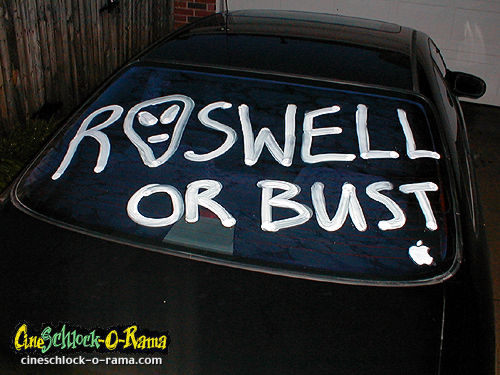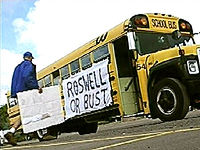 Just 500 miles of highway separate yours truly from the adventure that awaits at the eighth annual Roswell UFO Festival.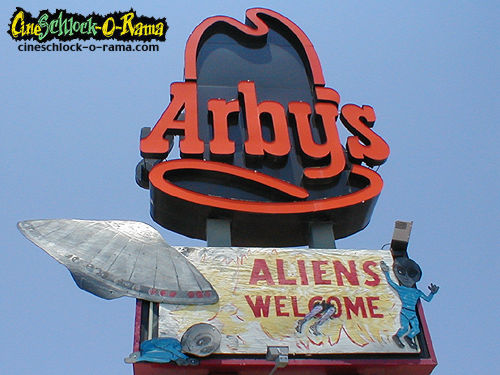 Not only are extraterrestrials WELCOME in Roswell, they're encouraged to stop in for a reasonably-priced roast beef sandwich with Horsey Sauce.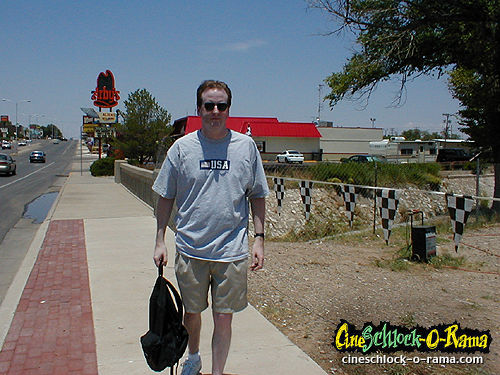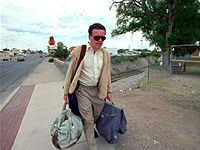 After a restful night at the El Rancho motel, it's down Main Street to join the celebration of 55 years since the alleged crash of a flying saucer in the New Mexico desert.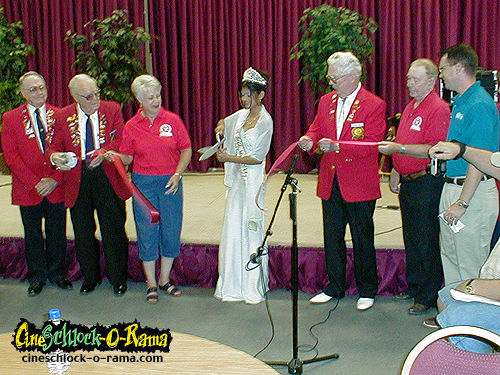 The Roswell Red Coats and the reigning Miss New Mexico Hispanic Teen kick off the festival with an official ribbon cutting.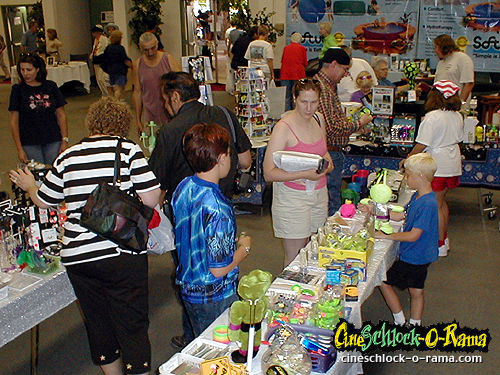 Thousands will filter through the Alien Market by the fest's end.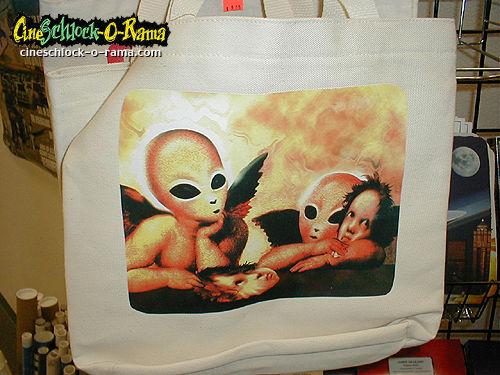 Even the European masters aren't safe from tinkering by E.T.-friendly marketers.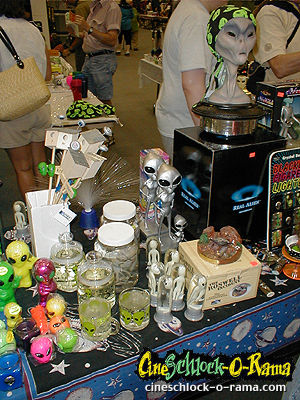 The folks from Alien AttraXtion had the widest AND wildest selection of alien goodies. From pricey items like the eerily Real Alien bust ($50) to vials of DIRT from the crash site ($3).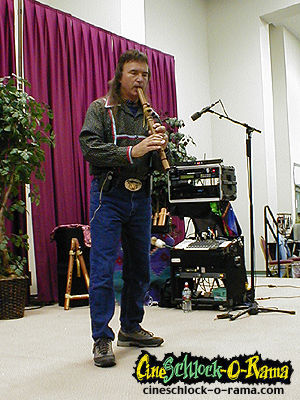 Native American musician Douglas Bluefeather regaled the crowds with soaring flute melodies and bizarre tales of "star people."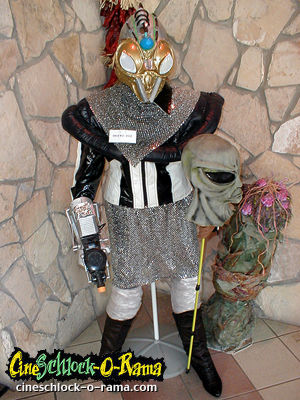 An alien bounty hunter stands guard at the Civic Center entrance.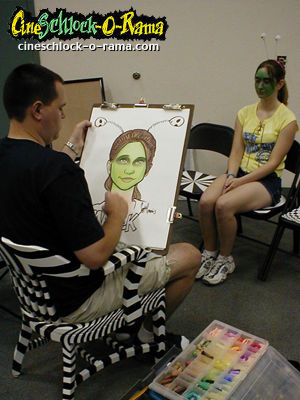 For those not content with just SEEING aliens, this artist was happy to help them BECOME one themselves.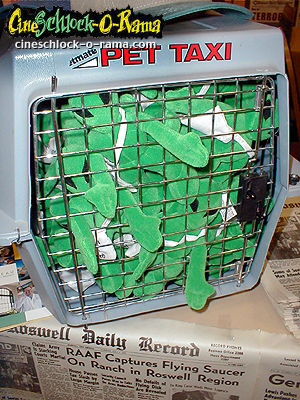 The Roswell Daily Record published one of the most famous headlines in the history of print journalism and they're happy to sell you a full-size reproduction for a couple bucks. Get the headline on a coffee mug along with a green alien "newspaper carrier" for just $10.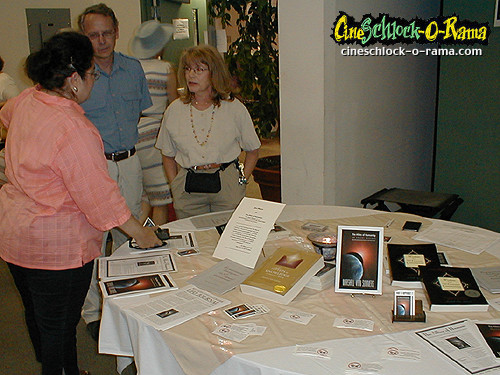 Representatives of Allies of Humanity were on hand to spread "an urgent message about the extraterrestrial presence in the world today."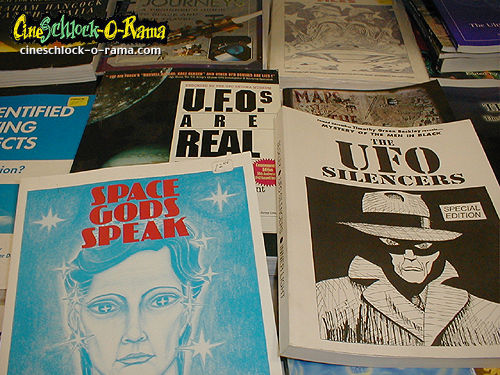 G-R Books offered a wide variety of fringe publications such as "Space Aliens From the Pentagon," "Vatican Assassins" and "Underground Alien Bases."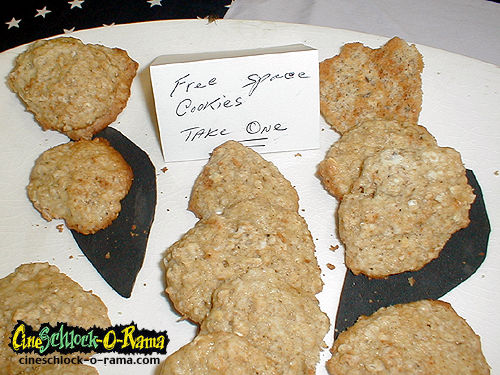 Perhaps the best treats in the hall were free.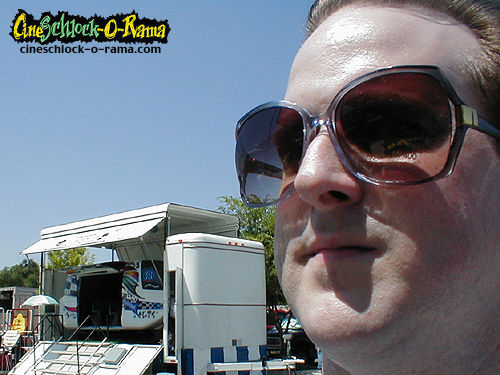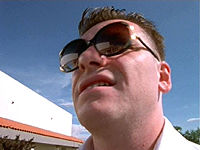 More vendors lined the sidewalks and parking lot outside the Civic Center. Fortunately, I was able to borrow some shades.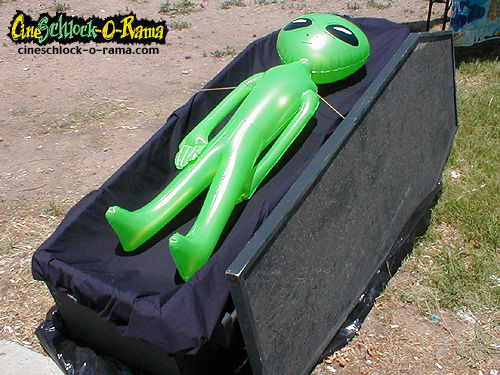 Could this be one of the unfortunates recovered near Roswell?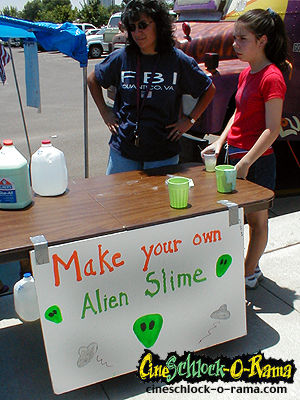 Here's my favorite booth of them all. From a simple mixture, kiddos could whip up their own space glop.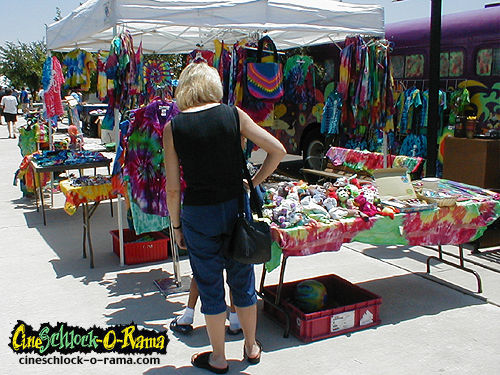 Hippies in space? Tie-dye creations of all shapes and sizes — most, of course, adorned with otherworldly beings.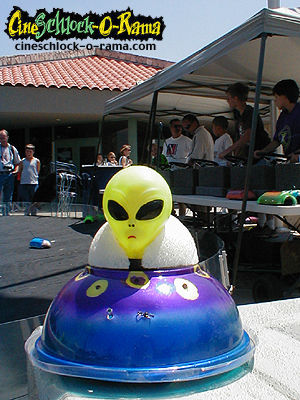 Youngsters steer speedy remote-control ships around an interstellar circuit in a bid for universal acclaim.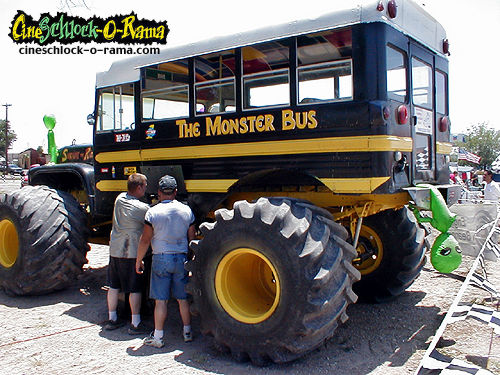 With inflate-an-aliens dangling front and rear, The Monster Bus offered all the legal thrills five bucks can get you in this small town.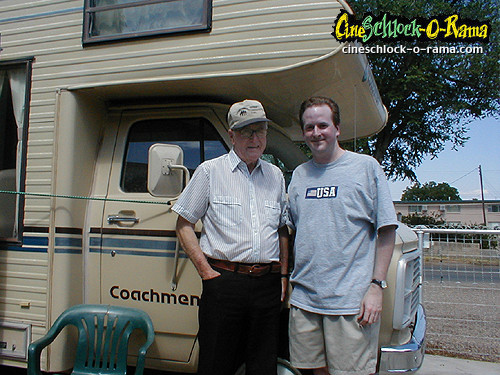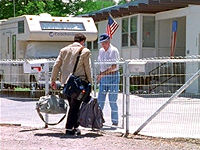 Thankfully, I didn't need to bunk in the famed Coachmen, but ever the kindly gent, Mr. Mathison was gracious enough to let me snap a photo with him.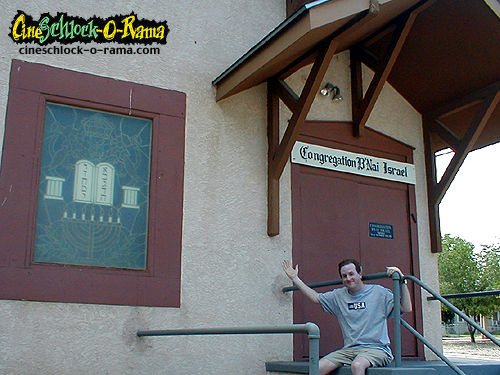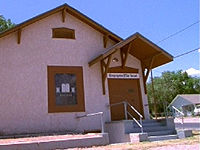 Another Six Days site! This synagogue was featured in the "Belief" segment.