The crush of schlocky goodness arriving at CineSchlock-O-Rama HQ has long since outpaced yours truly's ability to trumpet it all, so here's a scattershot means to highlight titles that particularly pique MY interest …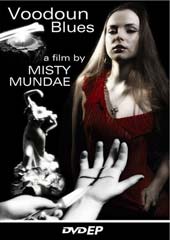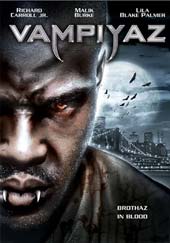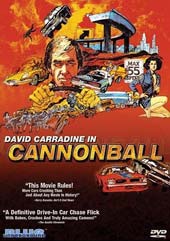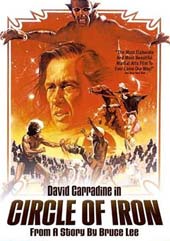 Think you're a Misty Mundae fan? Test your mettle with Voodoun Blues, the B-siren's FIVE-minute student film, inspired by a "freaky f@#&ing lady at Target" and Czech surrealist Jan Svankmajer. Included among a smattering of extras aimed at beefing up this "EP" is a reel from the scoring session necessitated by not being able to license Screaming Jay Hawkins' "I Put a Spell On You." (So, humor Ms. Mundae and throw on the CD during her silent opus.)
Misty's Play-Mate of the Apes maestro John Bacchus (a.k.a. Z. Winston Brown a.k.a. Zachary Snygg) — glaringly absent from Seduction Cinema's recent sapphic spoofs — angles to boost his street cred with an uneasy exploration of bloodsucking gangstas in Vampiyaz. Look for Zack's cameo as the white dude who gets cap'd in his PJs.
The busy bees at Blue Underground have unearthed a pair of David Carradine gems — the car-crashin' Cannonball and the would-be Bruce Lee showcase Circle of Iron (a.k.a. The Silent Flute). Between the discs, fans net nearly a half hour at the feet of their beloved Grasshopper who boldly proclaims Circle his favorite film. Perhaps because he plays F-O-U-R distinct roles!?!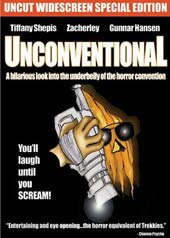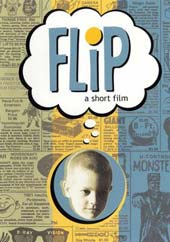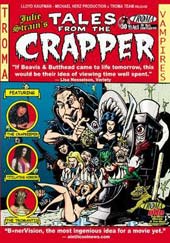 Speaking of Mr. Carradine, wince as he fruitlessly makes eyes at "cutie pie" Tiffany Shepis by lifting his shirt to show off his navel ring and nether-trailing tattoo in UnConventional. The liquor'd up B-vixen headlines this docu-comedy alongside chainsaw two-stepper Gunnar Hansen, grindhouse guru 42nd Street Pete and breast auteur Gonzo in an ambitious attempt to capture the horrific fandemonium of New Jersey's Chiller Theatre convention (oft huzzah'd by yours truly). "Nerdy guys and scantily clad women," observes an astute Ghoul Gone Wild. "You put them together and you've got magic there — MAGIC!"
At last a film for all of us who, in fits of youthful exuberance, ordered X-Ray Specs or Sea Monkeys from the back of a funny book. Kirk D.'s gleefully nostalgic short follows young Flip's imaginative noodling over how best to spend grandma's birthday buck and the comically deflating reality of his wide-eyed selection.
Troma's turd polishing prowess is peerless. Yet for all their grunting and straining only two stars worth of final-reel Tromania erupts from Tales From The Crapper. (Even with Julie Strain, 52 breasts and innovative "Boner Vision" technology!) What's more entertaining is CineSchlocker idol and Crapkeeper Lloyd Kaufman's video confessional chronicling how TWO films and the reshoots meant to stitch 'em together were plunged, flushed, plunged and then flushed again down the cinematic sewer.